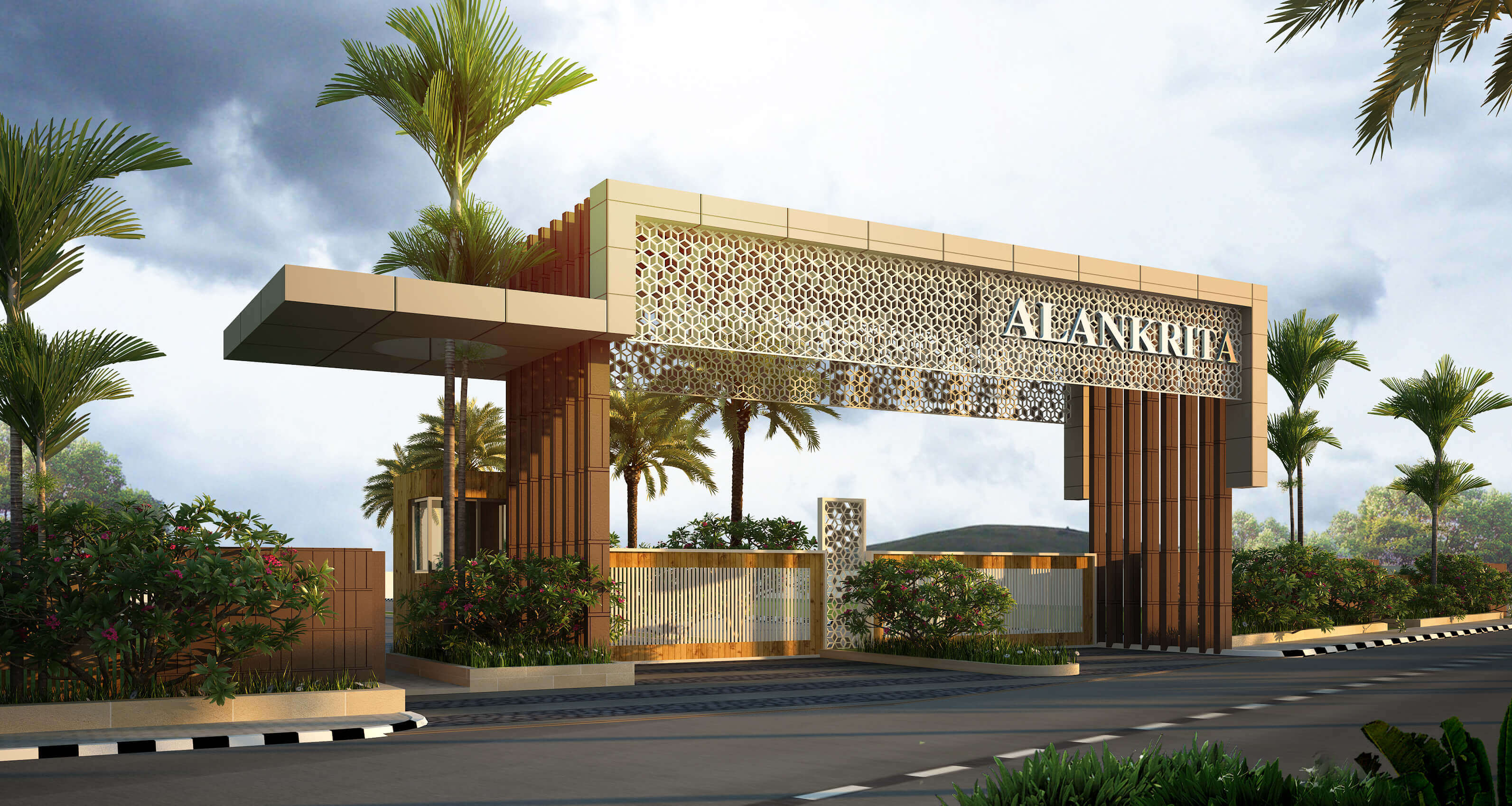 CRDA Approved 


80 Acre Gated Community of Villa Plots
near Keesara / Kanchikacherla
Just 25 minutes from Amaravati
We are proud to announce an outstanding CRDA approved villa plot development near Keesara / Kanchikacherla, just 18 kms from Amaravati* and 40 kms from Vijayawada.
Located about 2.9 kms from the proposed Outer Ring Road that leads to Amaravati Core Capital region, this project is the only one of its kind in this region and price range to feature underground power and water cables and many other high-end amenities that are not generally provided by any other player in the market.
The Irrigation Minister Sri Devineni Uma recently announced the Govt's decision to build a 2nd barrage on Krishna River (1st one is Prakasham Barrage at Vijayawada) where Munneru River cuts across the Hyderabad – Vijayawada NH just before Keesara toll gate – so that precious water can be conserved.
This is a masterstroke for entire West Krishna region as it will ensure continuous availability of adequate water between Pulichintla Dam and Munneru barrage – ensuring high water levels for generations and kick-starting a massive aqua-marine revolution in this region, besides being a key support for the inland waterways which will boost tourism and other water based activities and so on.
This latest & sudden development has brought Alankrita into instant limelight and we are surely going to take advantage of the market hype by increasing prices in near future to get high valuation for one of the highest quality gated communities of entire Krishna & Guntur districts.
Site works in final stages for Phase 1 and you can scroll down to see site progress photos.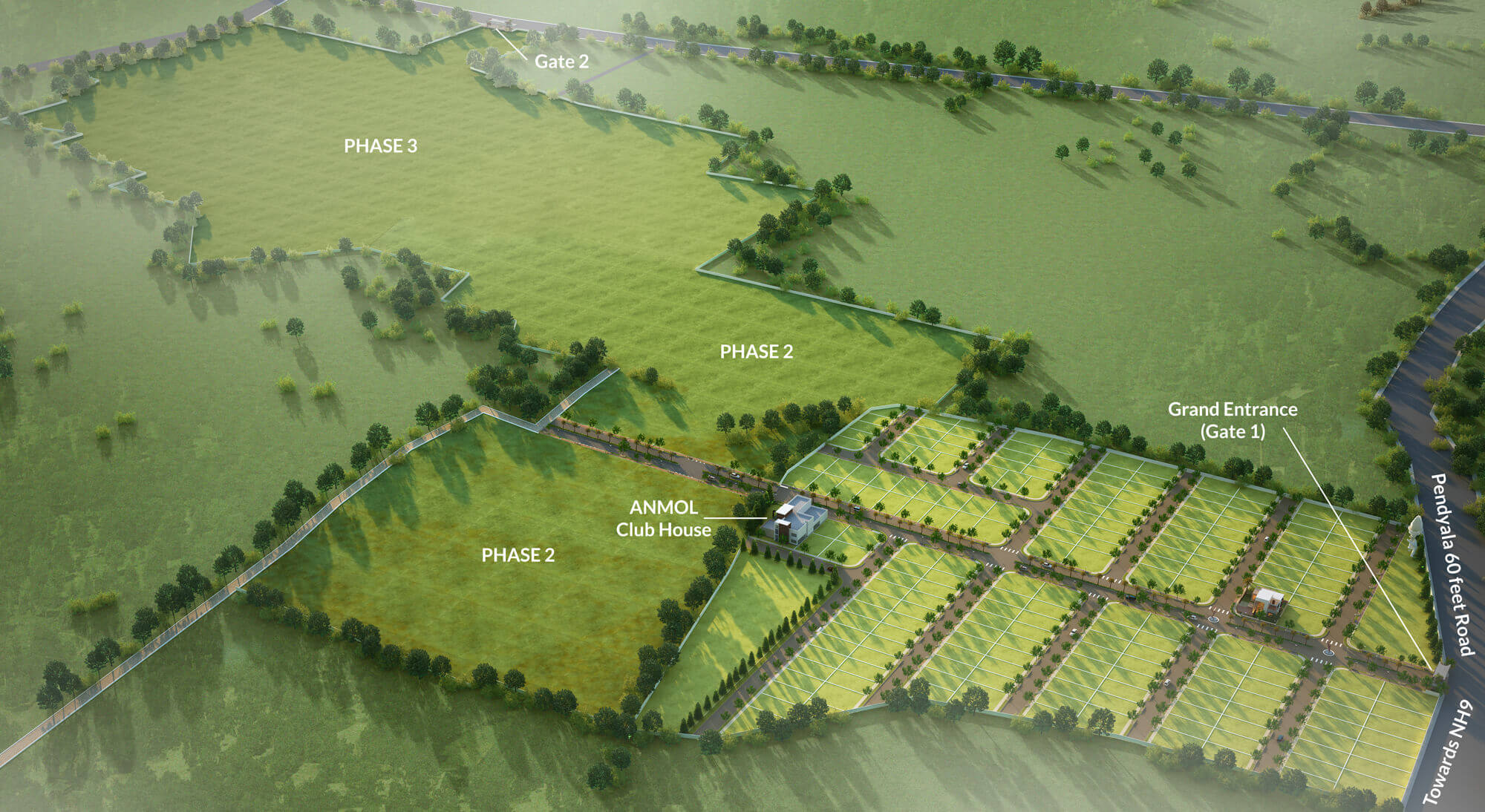 Alankrita Masterplan – Aerial View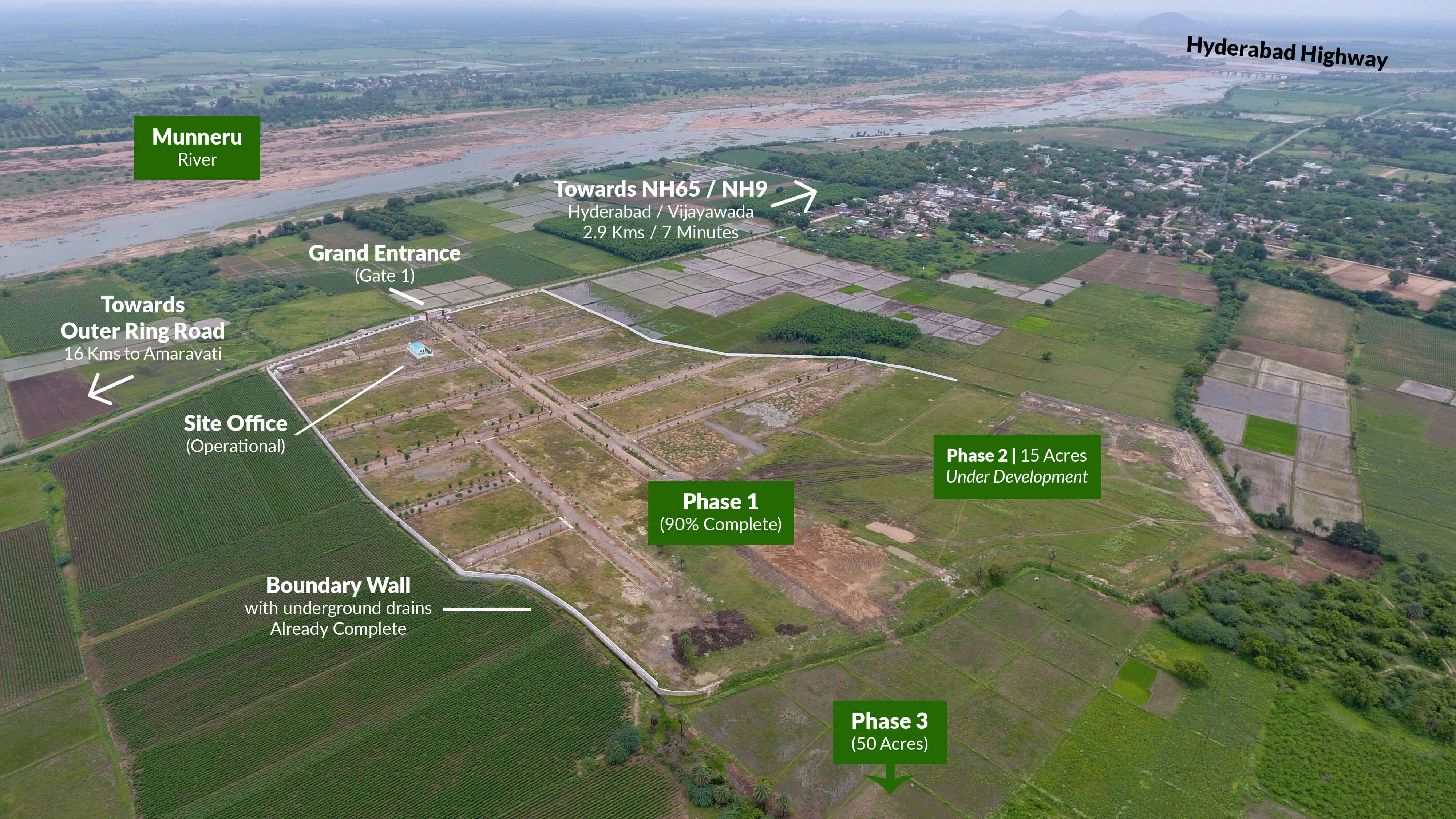 Drone View of Alankrita
(Phase 1 Developed & Phase 2 under Development)
(Shot in August 2017)

TYPE OF HOME
Deluxe Villa Plots
LOCATION
Near Kanchikacherla, AP
2.9 Kms off Hyderabad – Vijayawada NH9, towards Krishna River
PROJECT SIZE
Phase 1 of 17.7 Acres is Currently on Offer
Entire project is of 80 Acres, comprising of 3 phases.
TYPE OF UNITS
200, 220, 270, 330 and 400 square yards & multiples
TOTAL UNITS
204 plots currently on offer & 600 plots in the next 2 phases
HOME LOANS
Plot loans available from DHFL (Pre Approval APS No. VIJ-9375-05-17) and few other leading banks in the process.
PROJECT STATUS
Phase 1 of 17.7 acres is in final stages of completion. (you can view site photos at the end of this page)
SANCTION STATUS
CRDA Approved & LP Number No.31/2016 (for Phase 1)
USPs
One of the very few layouts in Andhra Pradesh in this price category to feature high end amenities such as underground electricity cables, water pipelines & concealed drains and many more.
Located close to one of the 3 bridges being constructed over Krishna River near Chevitikallu and will become a major transit hub for entire traffic moving between the old and new capitals of AP – Hyderabad and Amaravati.
Masterplan, clubhouse and villa elevations designed by award winning architectural firm from Bangalore – MindsWork.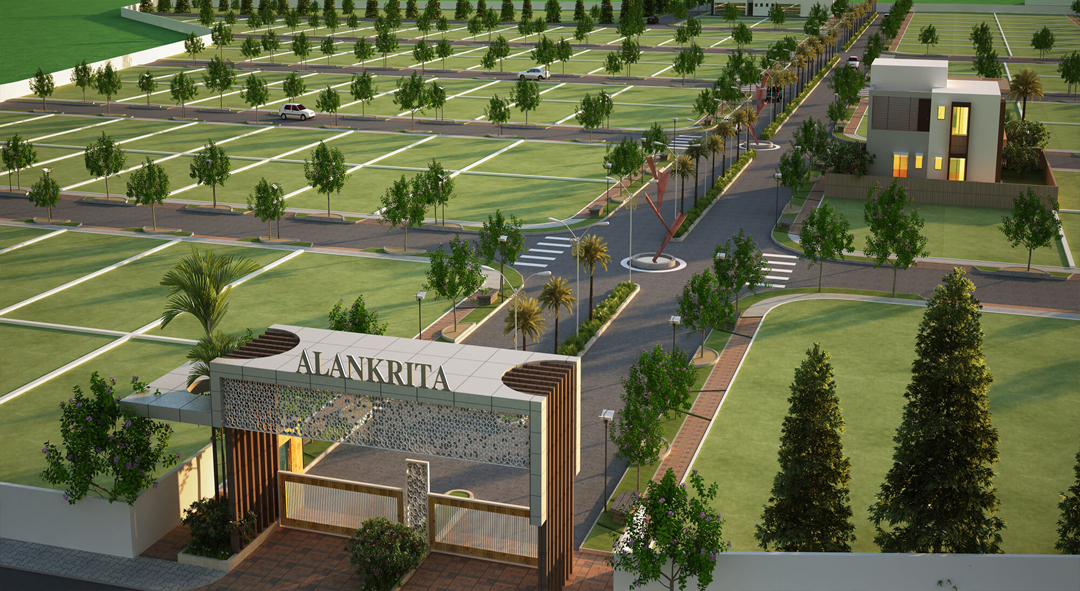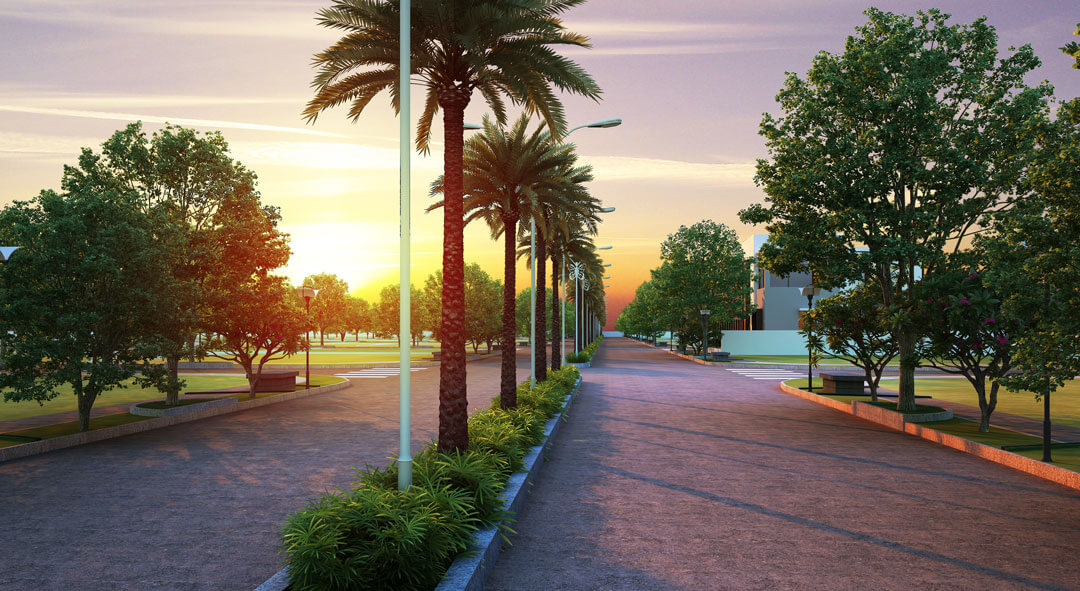 60 Feet Wide Main Road with Avenue Plantations

Alankrita is located in the most futuristic growth corridor of the AP New Capital Region: the Kanchikacherla – Amaravati belt, near the Hyderabad – Vijayawada NH.
This gated community of villa plots is just 25 minutes from Amaravati and will be connected by a bridge over the Krishna river, through the proposed outer ring road (ORR).
This area is envisioned to become a very sought after neighbourhood due to its close proximity to Amaravati, excellent greenery and highly water rich and fertile soil.
Most importantly, this project falls comfortably within the CRDA (Capital Region Development Authority) limits and is among the select few layouts in Andhra Pradesh to have got an LP (Layout Plan) Number, which not only enhances the market standing and credibility of the project, but also let's you enjoy high and consistent capital appreciation going forward.
Hyderabad – Vijayawada NH is just 2.9 kms from this gated community on a brand new 60 feet wide cement / bitumen road and from here, it will take you just 25 minutes to reach Amaravati* and 30 minutes to reach Vijayawada.


.

This project is just 13 kms from Amaravati and the rear side of the project is about 3 kms from the proposed OUTER RING ROAD – a 200 feet wide Ring Road for which the AP Govt. is already in advanced stages of land acquisition and funds of Rs.20,000 crores have been granted by the Central Govt due to its critical importance in the development of the capital.


.

Alankrita is just 8 km from the proposed river bridge which will infact be among the 1st to be constructed out of all proposed bridges that will connect Krishna District with Guntur District, which again makes this location of high strategic importance as all future traffic between the old and new capitals (i.e. Amaravati and Hyderabad) will flow via this route. Infact, this location will be the 1st exit point for anybody travelling from Hyderabad to Amaravati (they will no longer has to go via Vijayawada once these bridges are up).


.

Incidentally, this location also happens to fall before the toll gate on NH (when travelling from Hyderabad towards Vijayawada) which will make all traffic from Hyderabad take a detour to go to Amaravati via this gated community to avoid toll paying the toll – this will lead to further appreciation of property prices in this area.




.

Due to their proximity to Amaravati through the Outer Ring Road and proposed bridge, Kanchikacharla and Nandigama stretch (the area surrounding this project) will see mushrooming of numerous residential colonies and are set to become highly sought after localities in the next few years.


.

This gated community of villa plots is located close to

the proposed International Cricket Stadium and Convention Center,

the proposed Pharma Hub

multiple tourism destinations declared by AP Govt in the Singapore master plan, and

5 prominent engineering colleges and international schools.
Interactive Google Map of Alankrita's Location

With a total of 80 acres, this gated community is the largest of its kind in this area. 
The clubhouse is a 1st of its kind in this region and comes with all modern amenities and Outdoor & Indoor Sports Facilities such as cricket net practice and much more.
Unique Grand Entrance Arch and 60 Feet wide Main Road at the heart of the layout with butterfly electrical poles (whereas most other layouts have ugly cement poles). 
In-House Mineral Water Plant to ensure supply of purified drinking water to houses within this gated community on a no-loss no-profit basis. 
High Density Avenue Plantation with Exotic Trees : Special emphasis given to select different kinds of flowering plants / colored leaf trees to give each street a unique character / look and feel.
Award Winning Architect from Bangalore – Mindswork, who is designing the masterplan, clubhouse, water tank and a few villa designs for those interested in constructing villas through us.
Multiple park zones spread over phases with Childrens' Play Areas, Mini Jogging Track, Meditation zone and Water bodies
 Sewage Treatment Plant (STP) – To be responsible for pollution free facilities for residents although this increases the cost to the developer.
Free Maintenance for 2 years and thereafter will be passed onto the residents' association and will be facilitated by promoters. 
40 feet Internal Roads with Underground Electrical Cable and Drainage – Just for your idea, very few developers undertake underground electrical cable works along with safe covered drainage as this significantly increases the cost of development.
24 Hour Security Services with a compound wall along with boundary plantation.

Anmol – The Clubhouse
1st of its Kind in Kanchikacherla & Surrounding Areas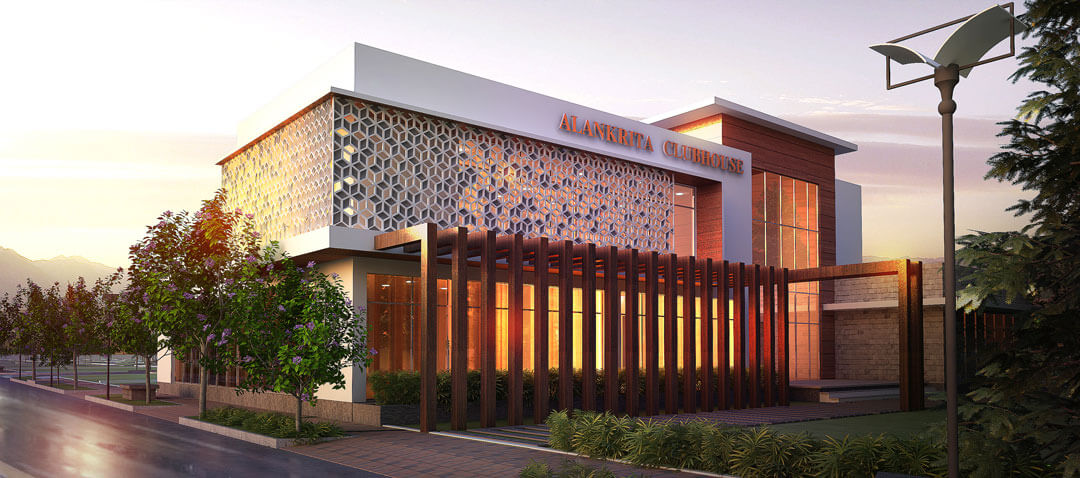 Multi Purpose Hall & Party Lawns

– 200 Sq Yards
– 220 Sq Yards
– 240 Sq Yards
– 270 Sq Yards
– 330 Sq Yards
– 400 Sq Yards
You can purchase in multiples / combination of above sizes.

Payment Schedule
You have 4 payment schedules to chose from as explained below and depending on the option you choose, the price may decrease / increase as shown below. Longer payment plans attract a higher price and hence longer the payment timeline, higher the price. Please check with a G&C team member to know the price applicable to a particular payment schedule.
OPTION 1
Immediate Payment or 100% Upfront Payment
.~ At the time of Booking : 25% (Sale Agreement will also be executed immediately)
.~ At the time of Registration : 75% within 15 days from date of booking.
OPTION 2
45 Days Payment Plan
.~ At the time of Booking : 10%
.~ After 21 Days : 15% (Sale Agreement will be executed at this stage)
.~ After 45 Days : 75% (Plot will be registered at this stage)

OPTION 3
90 Days Payments Plan
.~ At the time of Booking : 10%
.~ After 45 Days : 15% (Sale Agreement will be executed at this stage)
.~ After 75 Days : 25%
.~ After 90 Days : 50% (Plot will be registered at this stage)
OPTION 4
180 Days Payment Plan
.~ At the time of Booking : 10%
.~ After 45 Days : 15% (Sale Agreement will be executed at this stage)
.~ After 90 Days : 25%
.~ After 150 Days : 25%
.~ After 180 Days : 25% (Plot will be registered at this stage)

  Launch & Completion Timelines
While entire 80 acres will be launched in phases, the 1st Phase of 17.7 acres is now open for bookings and is in advanced stages of completion – WE HAVE OPENED BOOKINGS AFTER COMPLETING 80% OF THE WORK.

Entire 80 acres are already in the developer's possession and have already been converted for residential use.

For the balance phases, completion of basic infrastructure along with landscaping is expected in 2 to 3 years time.
 

Bank Loans Available

(70% Funding)
This project is pre approved by DHFL and will soon be pre-approved by more leading banks for plot and construction loans which means that applying for a loan in Alankrita will be a cake walk as banks will not ask you for property title documents as they will be approved in advance for all our investors at one shot and you will have to only submit your personal documents for you to get a loan.


.

You can get a loan either to just purchase a plot or to both purchase a plot AND construct a home on it.




.

We can get you a loan through our in-house home loan services where an exclusive team member is nominated for this purpose and you can avail this service free of cost.


.

The DHFL pre-approval number is APS No.VIJ-9375-05-17.

Current Project Status
Rapid Progress at Site @ Record Speed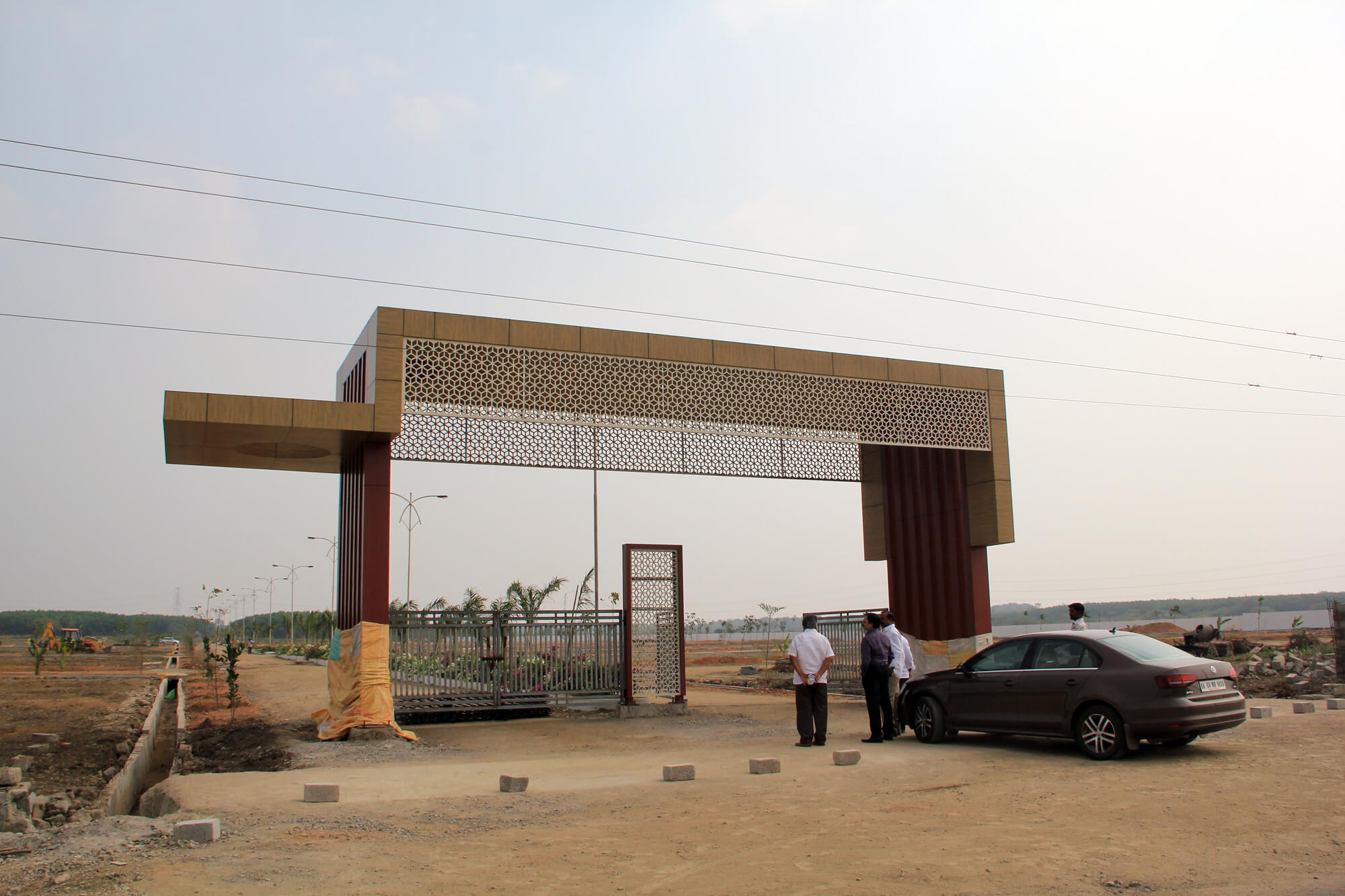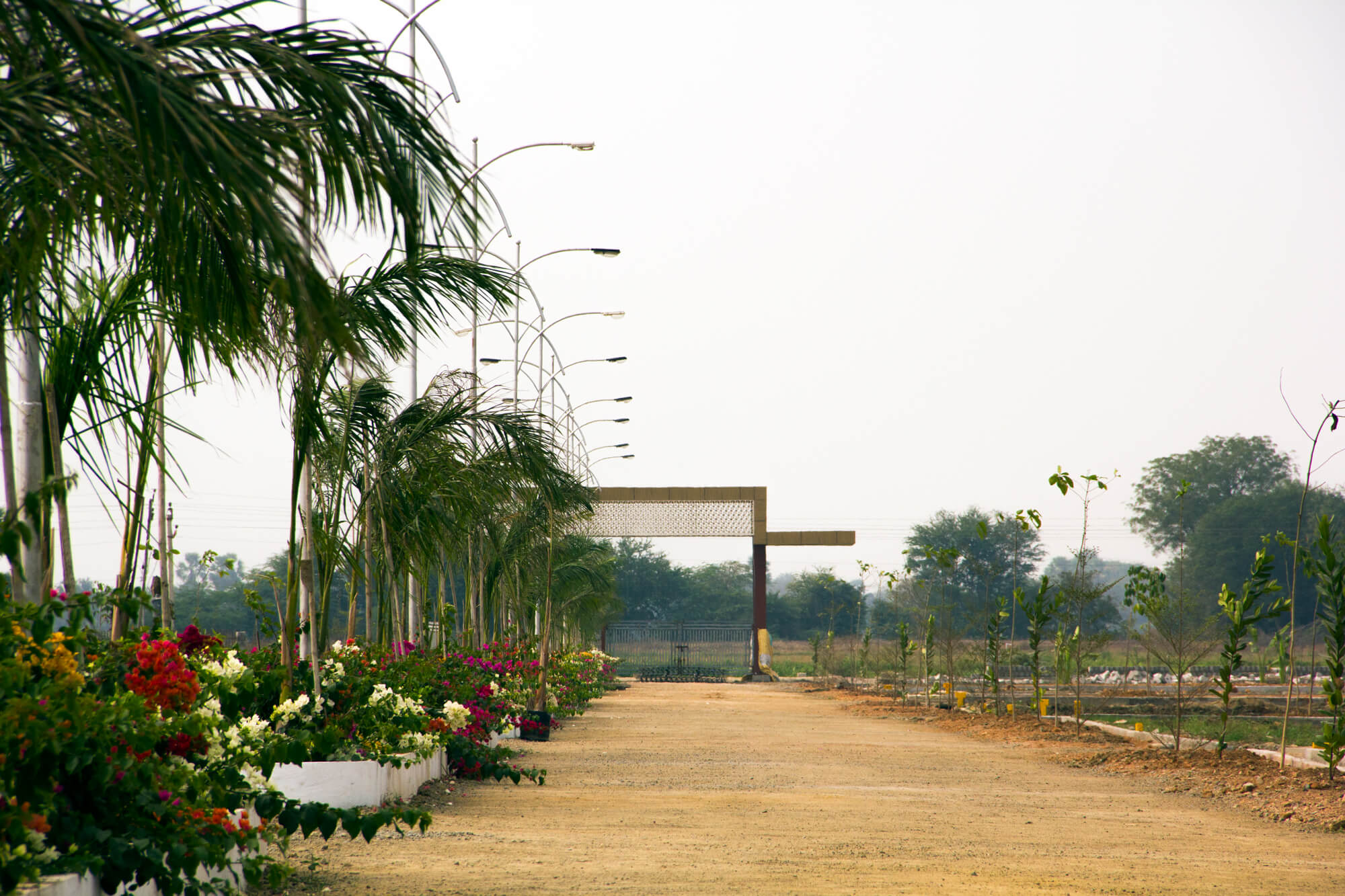 Entrance Arch and Main 60 Feet Road
(As of January 2017)
For Bookings & Enquiries, please contact :
Aravinda Prasad
Group Advisor
+91 96424 30000
aravinda@gcglobal.in
Based at Vijayawada
Divyendhu Roy Chowdary
Executive Assistant to the Chairman
+91 998 031 9639
adrc@gcglobal.in
Based at Bangalore
Jhashank Chowdary
Head – Corporate Affairs
+91 99001 23737
jhashank@gcglobal.in
Coordinating AP / Telangana affairs from Corporate Office