Your rare chance to own a farm house plot within 1 hour driving distance from the heart of Bangalore.
Prices start at just Rs.270/Sft & your investment will triple in 5 years.
Prices Set to Triple in 5 Years
Due to its rustic ambience, an almost hill station like climate throughout the year, close proximity to one of Bangalore's largest IT hubs and Tamil Nadu's leading industries such as TVS, Hindustan Lever, Ashok Leyland, Titan and other such big engineering giants and its excellent connectivity to all parts of Bangalore, prices in this gated community of farm villa plots – Alakananda, Hosur – are set to TRIPLE in 5 years, giving you almost 60% ROI per annum.


.

The recently announced 10,000 acre GMR SEZ in the vicinity and presence of Taneja Aerospace Runway to repair Boeing aircrafts (this is the best kept secret of this entire zone where servicing of aeroplanes of India's leading carriers has already been going on) – both of which are within 20 minutes from this project, will only add to increased demand and appreciation of property prices in this area.


.

The upgradation of existing 2 lane State Highway (which connects Hosur to Coimbatore) to a 4 lane highway will reduce the distance between Coimbatore and Bangalore by 60 kms – which will attract businessmen from Coimbatore to set up their weekend homes / guesthouses in this outstanding gated community, leading to a further appreciation of prices.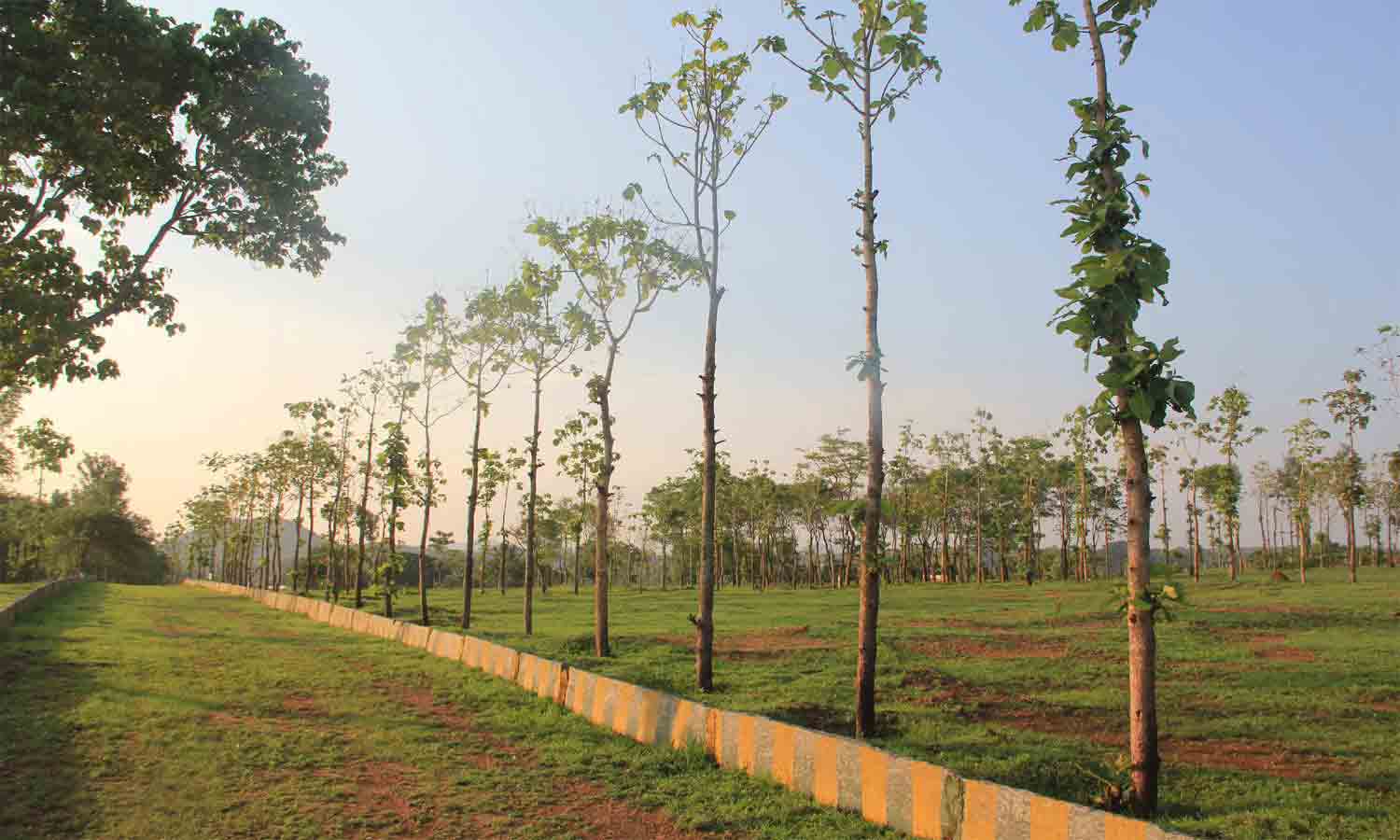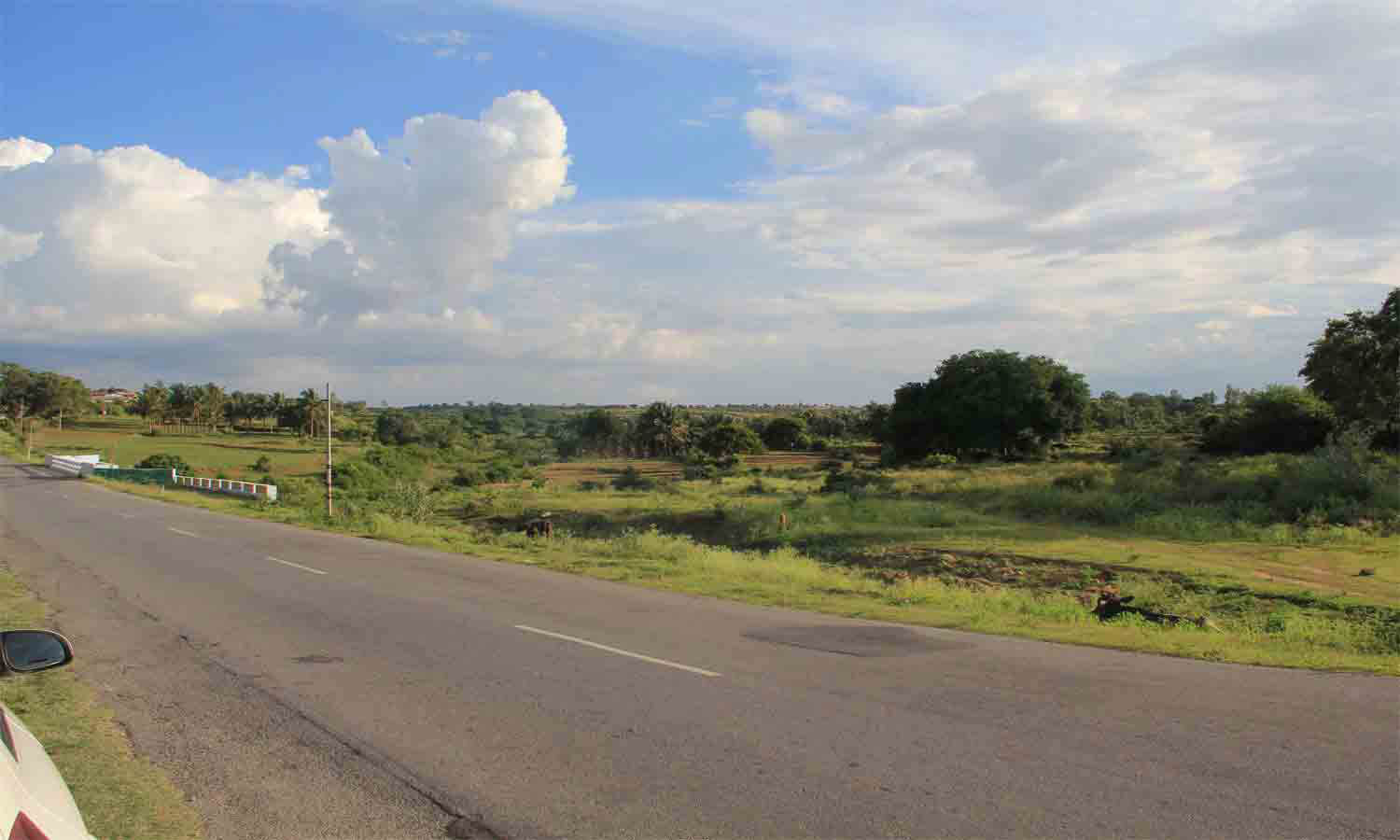 Excellent Connectivity to City
You can reach this project from any part of Bangalore city within 60 to 90 minutes via Bangalore's biggest road networks : the Electronic City Elevated ExpressWay and NICE Corridor. This gated community is located bang on the State Highway (currently being expanded to 4 lanes) and it takes you just
45 minutes from Electronic City & 60 minutes from Koramangala
to reach Alakananda Hosur during office hours.
IT Professionals Shifting Home to Hosur
IT professionals working in Electronic City and industrialists of Bommasandra, Jigani and other neighbouring industrial hubs are saving 60 to 90 minutes of travel time everyday by living in Hosur instead of living in other parts of Bangalore.


.

They not only save time, but also enjoy a cleaner, healthier environment free of traffic, noise and pollution.


.

This trend has caused explosive growth in demand for good residential communities in and around Hosur – making Alakananda one of your best bets to take advantage of this tremendous investment potential of Hosur's real estate.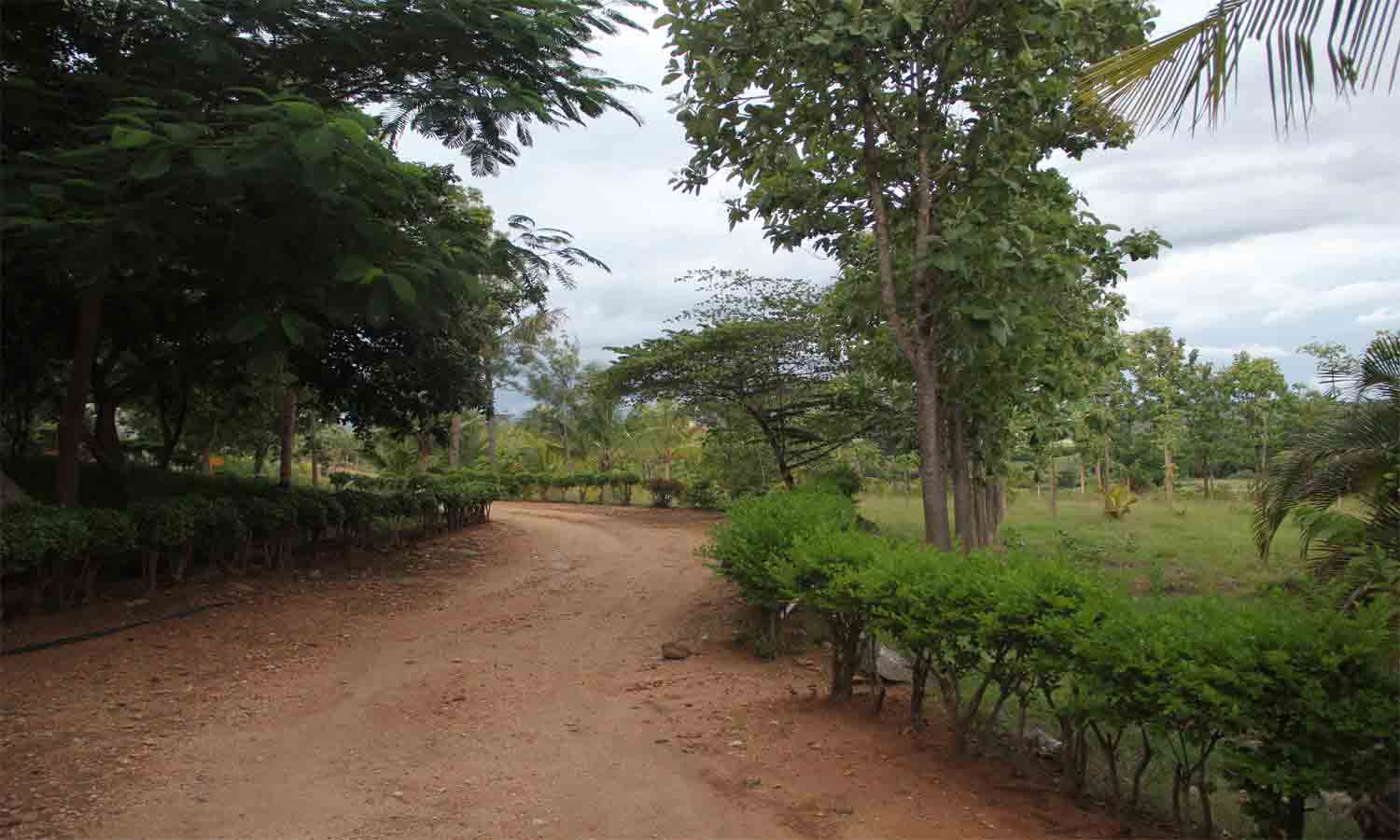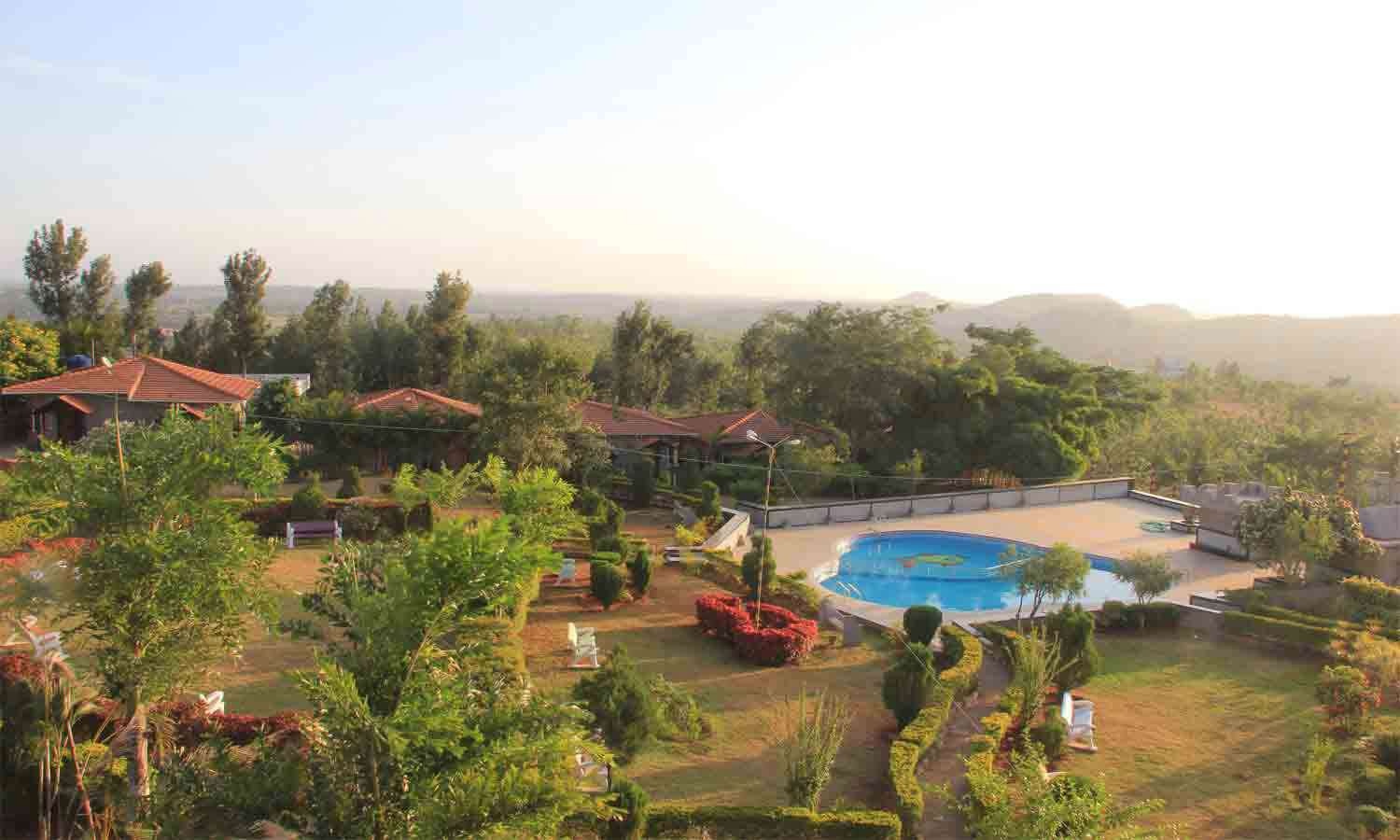 15 Acre Modern Clubhouse
With stunning views of the surrounding mountains, the 15 acre clubhouse with a full fledged restaurant and bar consists of 40 guest suites / cottages, a swimming pool overlooking the valley, 3 mini-banquet rooms that can accommodate 200 people each and a pillar-less banquet hall that can hold 1500 people – making this a truly one of its kind in and around Bangalore and THE BEST clubhouse in and around Hosur.
G&C is proud to bring you Alakananda, Hosur – a rare lifetime opportunity to fullfill your dream of having your farmhouse, which offers the best combination of :
excellent connectivity,

a truly ethnic & rural ambiance,

organic farming,

a rare chance to have cows, geese, turkeys, etc.

typical hill-station like climate,

lifestyle amenities,

exclusivity, serenity and

affordability.
The South-Eastern belt surrounding Bangalore is THE ONLY AREA in and around Bangalore that has exactly these elements which give it an exotic feel with hills, valleys and streams flowing through these farmlands.
For those living in Bangalore, Hosur and their surroundings, Alakananda Hosur is a rare opportunity to acquire a farm villa plot in a gated community that is truly unique, is reasonably priced and most importantly, is set to appreciate substantially in the near future.
Ready To Move-In with Basic Infrastructure Already In Place
Basic infrastructure like 30 to 40 feet wide roads, underground water pipes and overhead electrical wiring with a 3 phase connection is already complete with avenue plantation – which means you can build your home and move-in within no time.
With round the clock patrolling security, 130+ houses already constructed and a growing number of owners who are permanently residing within the community, Alakananda Hosur is a very safe place to live.
The Problem with Individual Farmhouses
& Why Alakananda Hosur is Better in Comparison
So far, the only comparable options were hill stations or far away city outskirts that are atleast half a day by road or in some cases, an overnight journey, and involve a lot of planning and coordination just to get there – which is just the beginning of the ordeal.




.

Once you get there – which itself is a big task – you end up spending half the available time in getting things together – food, cleaning, maintenance etc – all of which takes away the entire pleasure of owning such an asset.




.

Only an elite few had the luxury of having dedicated manpower to take care of such farmhouses which would remain locked-up for a good part of the year.




.

Also, reselling such assets in far away locations is also not an easy task and it could take anywhere between a few months to an year or two, before you can find a buyer for the same.




.

For this reason, a lot of people decide not to buy such an asset even though they have a strong desire to enjoy the same as they don't want to travel several hours one way just to reach the property and more importantly, they don't want the headache of maintaining the property.




.

Hence, there is a huge unmet demand for such quality farm villa gated community projects on the outskirts of Bangalore and other major cities.
This is where Alakananda Hosur changes everything.
At Alakananda Hosur, you can now own a farmhouse that you can reach in just 90 minutes from the heart of Bangalore, one that is easy to maintain and more secure being in a gated community, has excellent weather through most of the year, has high groundwater table levels and best of all, is located in close proximity to one of the fastest developing and prosperous regions of South India, on the outskirts of Bangalore.
Our Vision on How You Can Benefit by Investing in Alakananda, Hosur
Alakananda Hosur is the perfect and last opportunity for those who dream of owning a serene farmhouse that serves as a weekend getaway (takes just under an hour and half to reach from the heart of Bangalore) with the luxury of growing your own fruits and vegetables in your private farm.


.

Alakananda Hosur also doubles up as a possible final retirement home as in another 5 -10 years, Bangalore's outskirts will literally extend close to this project.


.

A similar plot with villa in any liveable area of Bangalore including the outskirts of Electronic City will cost you anywhere between Rs.3 to 6 crores whereas you can acquire a comparable or better property in Alakananda Hosur for less than Rs.1 crore (cost of land + construction of home) – making this a perfect backdoor entry into Bangalore for you.


.

As mentioned in the opening lines, an increasing number of IT professionals working in Electronic City are shifting their homes to Hosur to save travel time and this is generating massive demand for gated communities / farmland villa plots in Hosur – thus making Alakananda Hosur one of the most sought after residential options going forward.
Keeping all the above potential and the unique features of this gated community of framland villa plots in mind, you should definitely invest in atleast ¼ acre or more as you can easily expect to earn 200% to 300% in 3 to 5 years time.
Continue reading to know more about the project and the region's investment potential in detail.
Remember the times you spent in your native village amidst nature?!
Relive your childhood and give your children one last chance to experience what it is like growing up in the rural countryside, but with all the comforts and amenities of a city home!
Here are the 6 biggest / most important reasons for you to invest in this project :
The Perfect Weekend Getaway
You are cocooned from the hustle and bustle of city life and yet in close proximity to some of Bangalore's largest entertainment, healthcare, travel and business destinations.
Stress Free Maintenance
G&C has empaneled a team of architects & agricultural consultants to help you design, build and maintain your weekend home and fruit & vegetable plantation. This is explained in greater detail below.
15 Acre Club House
With stunning views of the mountains, 40 guest rooms and cottages, a swimming pool overlooking the valley, bar & restaurant and a banquet hall that can hold 1000 people – this clubhouse is truly a one of its kind in South India.
Sports & Adventure Academy
You have access to a 3 acre sports & adventure academy that will house popular outdoor & indoor games and will eventually host corporate events throughout the year.
Grow Organic Fruits & Vegetables
You have the rare opportunity of growing your own organic & chemical-free fruits and vegetables for your family. You can raise a cow and drink fresh milk too!
Invest in Agricultural Land Without Being a Farmer
Karnataka and most other states in India do NOT allow you to purchase agricultural land, unless you are a farmer by profession (as per Income Tax records).
But Tamil Nadu has no such restrictions and hence, Alakananda Hosur is a rare chance for you to buy farm land which then automatically makes you eligible to buy agricultural land across other states of India.
Stress Free Setup & Maintenance
Setting up your farmhouse and orchard / plantation will be a smooth, easy and hassle-free experience with the following support which is available to you 24/7 :
On-Site Resident Manager : Our Resident Manager will be available on call to help you setup your farmland & provide regular support going forward.


.

Empanelled Architects & Interior Designers : G&C has empaneled a team of architects & agricultural consultants to help you design, build and maintain your weekend home and fruit & vegetable plantation.


.

Access to G&C Guest House : Enjoy priority access to our guest house located on-site where you can camp while setting up your farmhouse or plantation.


.

Assured Availability of Servants :

The developer assures continuous availability of maids and servants to give you a completely stress-free ownership experience.
Grow Organic Fruits & Vegetables
You have the rare opportunity of growing your own organic & chemical-free fruits and vegetables for your family. You can raise a cow and drink fresh milk too!
The soil in and around Hosur is very fertile with one of the highest ground water tables and there is significant access to fresh water through bore wells, as well as trained labour.
A rich variety of fruits and vegetables are cultivated here – majorly consisting tomatoes, cabbages, onions, mangoes, capsicum, carrot, cucumber, beans, coriander, noolkol and radish.
G&C Model Farm
The promoter of G&C has purchased 10 acres in this project. A 3 acre model farm has been developed with many fruits and vegetables. This will give you an opportunity to experience the location in all its beauty and the possibilities of organic farming before proceeding to buy a plot here.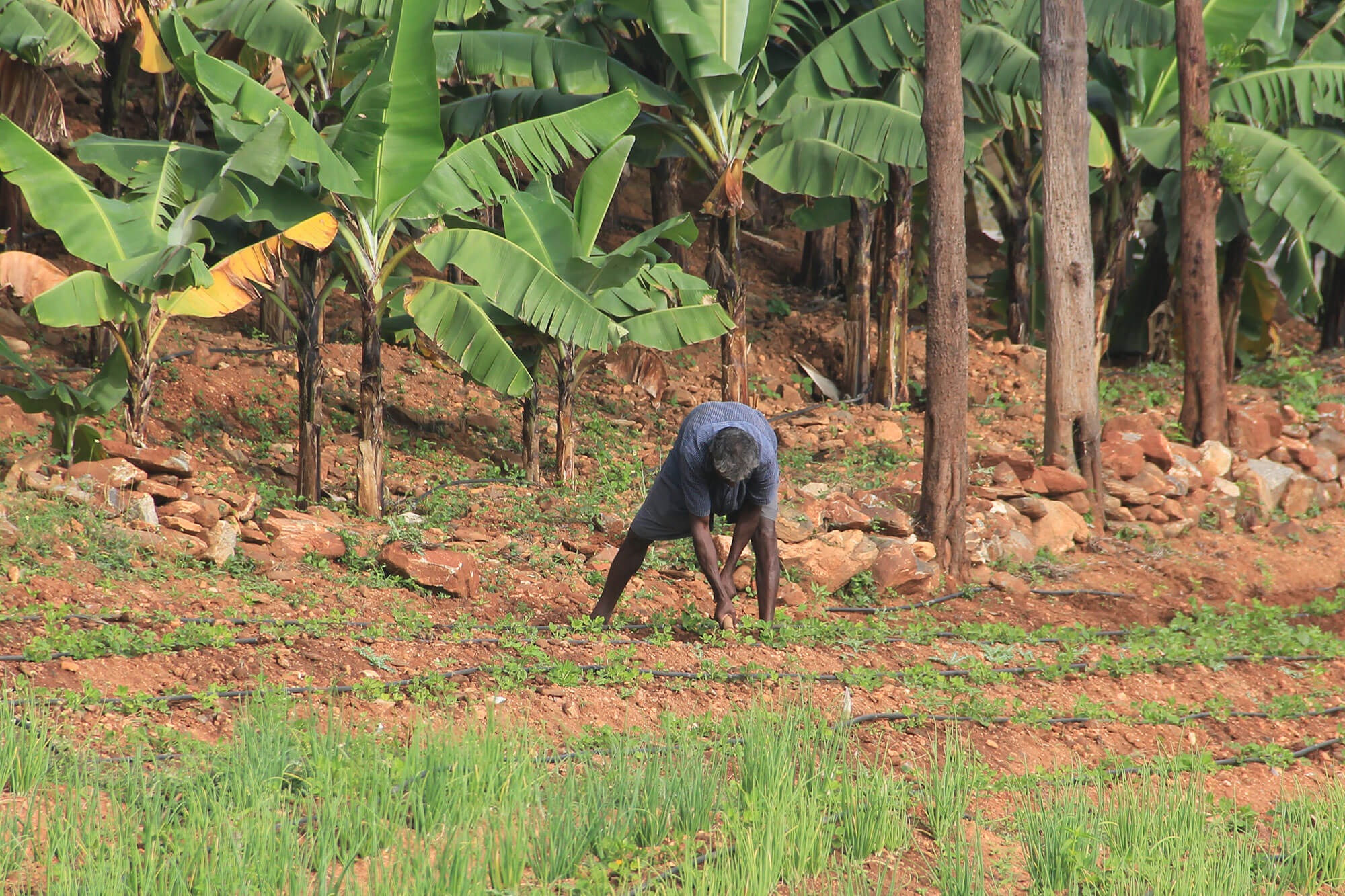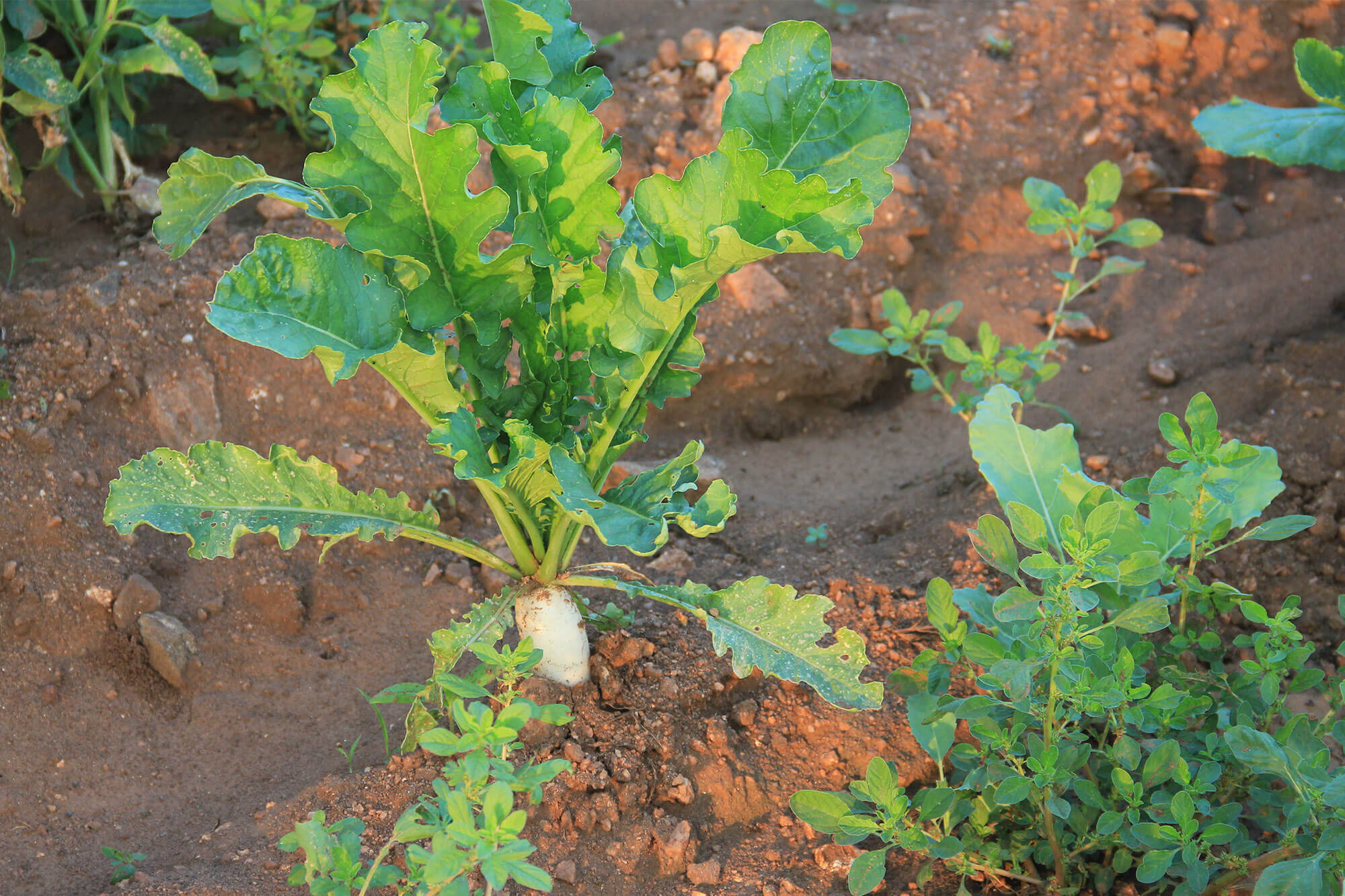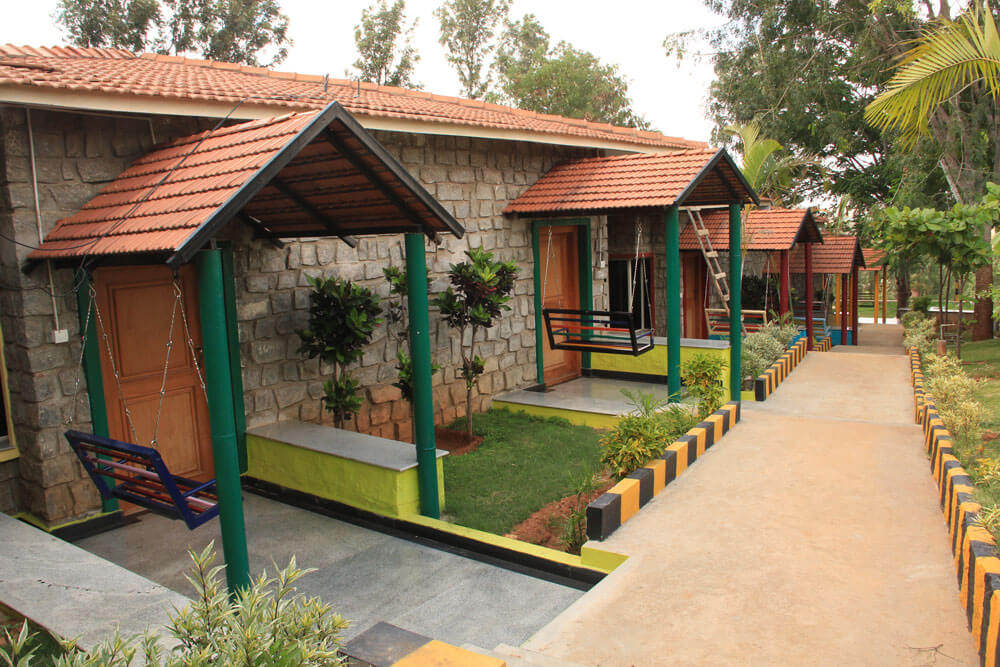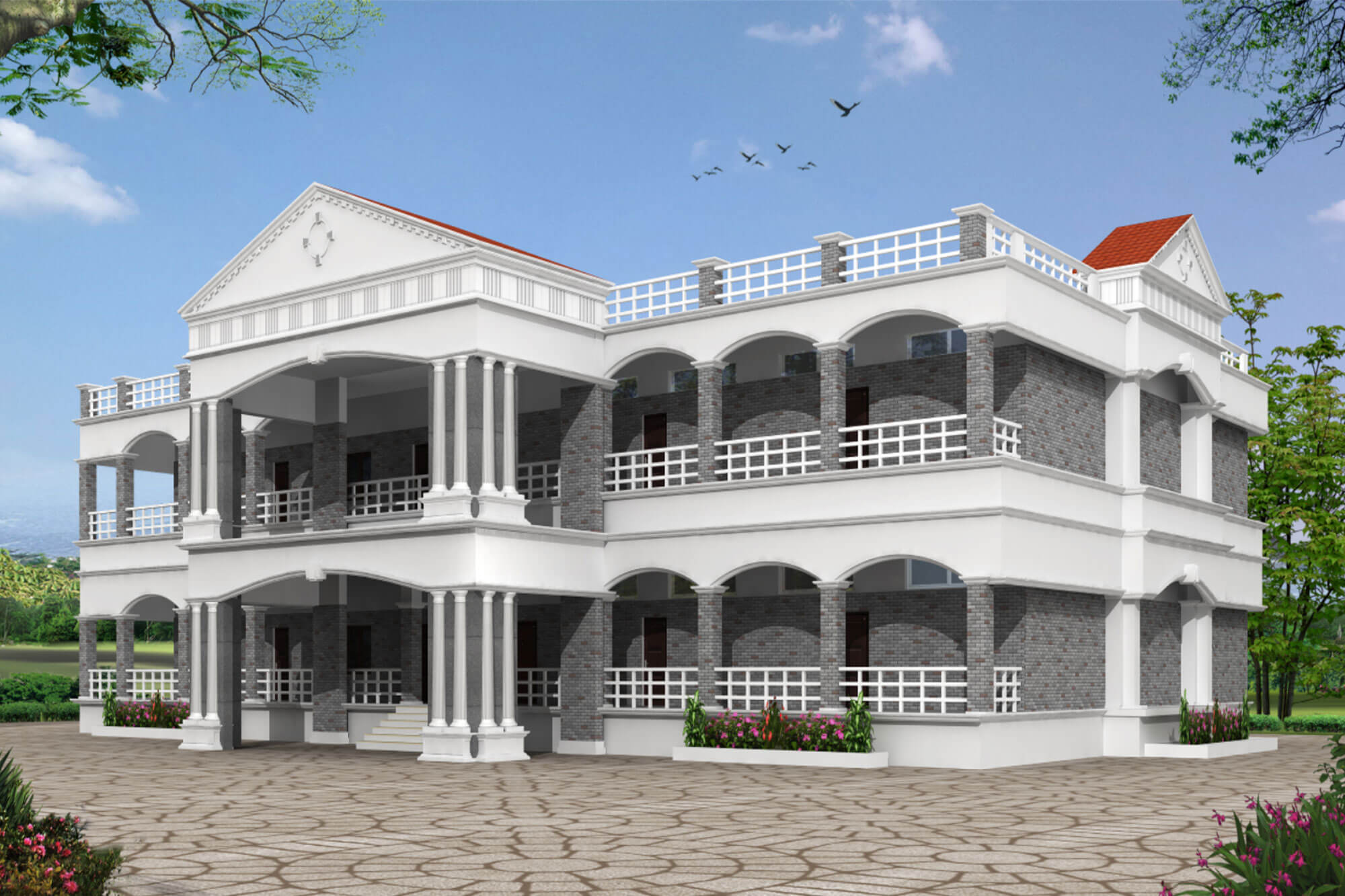 15 Acre Clubhouse with Bar & Restaurant
A massive club house with 40 guest suites and cottages of 3 star standard, 1000 pax convention hall, 200 seater conference hall, multiple banquet halls, a bar & restaurant, swimming pool; all overlooking a serene valley, is under advanced stage of construction and will be operational by September 2016.
Talks are underway to bring in a 3/4 star hospitality expert to manage the entire club house, guest rooms and conference rooms/banquet halls on true international resort standards.
4.5 Acre Integrated Sports Complex & Adventure Club
You will have access to a 4.5 acre multi-facility sports & adventure academy located right next to the main clubhouse and will house popular outdoor & indoor games and can eventually host corporate events throughout the year.
This facility will be developed in consultation with a sports & fitness expert and will be operated by a resident-in-charge assisted by trained staff.

Construction of this complex will commence after 6 months in the earmarked space.

Unique Activities – Rock Climbing, Trekking

Outdoor Sports – Tennis, Cricket nets, Football, Basketball, etc

Indoor Sports – Badminton, Squash, Table tennis, Billiards, Carroms, Board games, etc
Sports Destination : Once complete, this integrated complex will be marketed as a true-blue sports and adventure destination. Taking advantage of the guest rooms and restaurants, this resort complex can host corporate tournaments / championships and summer training camps (as people will be able to travel and camp here over the weekend without having to go back at night).
All of the above will attract a massive crowd from Bangalore City and other parts of India to this farmhouse development and the same will result in massive jump in property values over a period of time and hence ONE MUST CONSIDER SAME AS VALUE BUY TOO for their families.
Pleasant Weather throughout the Year
The farmlands part of Hosur was famously called "The Little England of South India" by Britishers, due to its surprisingly pleasant weather.
Due to its high elevation, it usually enjoys a very moderate to pleasant climate throughout the year and when you are here, it feels almost as good as a mini Ooty or Kodaikanal.

The coolest month is January with temperatures touching as low as 10°C and the hottest month is April when the temperature rarely exceeds 30°C.

The farmlands receive plentiful rainfall and the wettest months are October, September and November.

Humidity is 31% and average rainfall is 84 cm.

All these factors provide the most ideal conditions to grow most organic fruits and vegetables.
Friendly & Sober Inhabitants
The local inhabitants are a mix of Tamilians, Kannadigas and Andhrites who have migrated over the last few decades. Hence localites are familiar with 3 popular languages of South – Kannada, Tamil and Telugu. The people themselves are very friendly and welcoming, while being pleasant to work with.
One of India's Best Agriculture & Floriculture
The soil in and around Hosur is very fertile with one of the highest ground water tables and there is significant access to fresh water through bore wells, as well as trained labour.
A rich variety of fruits and vegetables are cultivated here – majorly consisting tomatoes, cabbages, onions, mangoes, capsicum, carrot, cucumber, beans, coriander, noolkol, and radish.
Hosur's vegetable wholesale market caters to South India with over 100 truck-loads of fresh produce sent out every day. Hosur and its surrounding area contribute to making the Krishnagiri district one of the largest producers of mangoes in India.
Hosur exports the largest volume of roses from India. Madhagondapalli near Hosur is the home to TANFLORA, the largest exporter of roses to various European countries during Valentine's Day. "Taj Mahal" is one of the patented rose flower varieties which are being produced at Hosur.
All of the above means that you too can grow and develop your private orchid with a plethora of fruits and vegetables. With the concept of ORGANIC FARMING gaining traction with an increasing number of health conscious families, this is a perfect opportunity to be able to grow and consume your own home grown, organic and chemical free food.
You could potentially grow enough vegetables to ensure year round supply of most of the common ingredients such as coriander, tomatoes, carrot, radish and onions.
Excellent Connectivity
ROAD : Alakananda Hosur is located on a state highway that is currently being expanded to 4 lanes. The elevated expressway takes one from Silk Board Junction (Koramangala) to Electronic City in just 12 minutes. From there on, it takes just 45 minutes on the excellent state highway to reach these farmlands. From MG Road (city centre) you would need just 1 ½ hours.


.

AIR : Hosur has a private licensed Airfield/Aerodrome operated by Taneja Aerospace & Aviation. Although there are no scheduled flights from this airport, it has adequate infrastructure to host most of today's full sized commercial aircraft (Airbus A 320) and a range of helicopters. The nearest airport that operates scheduled flights is the Bengaluru International Airport at Devanahalli, which is just under 110 km (2.5 hour drive). But, once the Peripheral Ring Road is completed, you can reach this airport in 70 minutes.


.

RAIL : The Hosur railway station is located on the Bangalore-Salem railway line which connects it to all major cities of South India and the rest of the country – Bangalore, Coimbatore, Madurai, Trivandrum, Mysore, Mumbai and New Delhi.
Investment Potential
Hosur, an industrial town located approximately 45 kms (60 minutes) from Bangalore City centre, is one of the major satellite towns of Bangalore – what Gurgaon and Noida are to Delhi, Hosur is fast becoming to Bangalore.
A significant number of professionals working in Electronic City and business owners with establishments in Electronic City and surrounding industrial areas (i.e. Bommasandra, Anekal and Attibele) have started living in and around Hosur and travel to work daily as people now feel that it is far more time saving, cheaper and less cumbersome than living in Bangalore city and travelling to work.
Following are some of the highlights of Hosur as an investment, residential and weekend getaway destination :
Strategic location on NH7
Connects Bangalore to Chennai, Salem and other important cities of South and runs all the way to Kanyakumari.


.

Major Industrial Belt
Apart from being called the Little England of India, Hosur is also called the Little Japan of India due to the large number of leading industrial/manufacturing hubs that are located in and around Hosur. 

About 2500 acres accommodating industrial giants as below with 750 large industries, 90 small industries, 650 tiny ancillary industries already here in place. The most popular of them are:


APL Apollo Tubes Ltd., TVS Motor Company, Ashok Leyland, Hindustan Motors, Titan Industries, Carborandum, Taneja Aerospace (TAAL), TATRA-VECTRA, Hindustan Unilever, Premier Mills, Luk India, Madhucon, SVG and Pelican, to name a few.


.

Hosur IT Park
Plans are underway to develop an Information Technology Special Economic Zone at Vishwanathapuram in Hosur. ELCOT (Electronics Corporation of Tamil Nadu) has called for applications for the allotment of land in the IT Park of Hosur.


.

ELECTRONIC CITY, Bangalore


Electronic City is one of India's largest electronic/industrial parks, housing India's leading IT/ITES companies. Hosur is conveniently located just 30 mins away making it an ideal residential and weekend destination for over 1,00,000 people working in Electronic City. As mentioned earlier, a growing number of professionals and business owners are purchasing/constructing homes in and around Hosur as it saves them money in terms of cheaper real estate, time and energy in travelling and is a more serene place to live when compared to Bangalore city. Some of the best known companies present in Electronic City are –
Infosys Global Headquarters, ITC Ltd., Mahindra Satyam,General Electric India, Genpact BPO, HCL Technologies, Hewlett-Packard, 3M India Ltd., Bharat Heavy Electricals Ltd. (BHEL), Biocon Limited, Dalmia Cements Bharat Ltd., Fidelity National Financial Ltd., GlobalSoft Ltd., Hinduja Global Systems, Robert Bosch Engineering, Siemens Information Systems, Tata BP Solar, TCS Business Transformation, Wipro Technologies and Yokogawa India Ltd. to name a few.


.

Medical Infrastructure
The world famous cardiologist, Dr. Devi Shetty's hospital, Narayana Hrudayalaya, is situated between Electronic City and Hosur. A total of 15 private hospitals (Sparsh Trauma Care, Narayana Nethralaya, Agarwal Eye Care, Vasan Eye Hospital and Fortis to name a few), 2 charity and 1 government hospital are all in a 30 minute radius from this project.


.

Educational Establishments
4 Engineering Colleges, 6 polytechnics and 5 Industrial Training Institutes already exist in and around Hosur within 30 mins of this project.


.

Future Developments
Golf Course in Mathigiri Livestock Farm – The Tamil Nadu government is planning to develop a golf course in the premises of the 1640 acre cattle livestock farm just 15 mins before this project.
Latest Update on Developments around Hosur – Updated in October 2015
We are excited to share this highly possible news that Hosur New Town Development Authority (HNTDA) limits are being extended up to 15 kms from the existing limits – which means upto Thandrai Village and possibly up to Denkanikottai and towards Malur on the other side of this project. Once the Government Order comes into effect, we can expect a massive run up in prices and particularly of prime properties like this.
Titan's Precision Engineering Division has almost finished construction of a brand new factory, just 5 – 7 mins before this project, that will soon employ over 1000 engineers and will be operation by end of 2016. This will lead to a good influx of professionals into the area, thus ramping up the prices of the area and also the social infrastructure while maintaining the serenity through well planned developments.
A huge government owned and operated

Animal Husbandry and Veterinary University

has started operations just 15 mins before this project and has already become home to scores of professors and students who are living on campus.
GMR Group has partnered with Tamil Nadu Government to build a 4300 acre SEZ just 35 mins from this project and will create direct and indirect employment for over 3 lakh people. The land acquisition has been completed and the SEZ is expected to come up over the next few years – resulting in a rapid escalation of demand and thus prices of gated communities in the surrounding areas.
Keeping above in mind and also keeping the fact that lot of other big industry players and research institutes are going to expand in the next two years in the same stretch, one can expect substantial run up in values and is the ideal time for any investor to go for immediate investment.
Plot Options and Resident Privileges
Plot Sizes
You will have the option of choosing from plots that start from a minimum of 1/4 acre (11,000 sft or 25 cents) and in multiples thereof upto as large as 3 acres or greater. A limited number of odd size smaller plots are also available.
Phase 2 – 60 Acres
This segregated parcel of land will have its own entrance, with private security, right on the highway and will be completely access controlled to ensure highest levels of privacy and exclusivity to residents.
Phase 3 – 40 Acres
This phase is located behind Phase 2 in the midst of the hills around with good elevations and views from all plots.
Phase 1 – Approx 600 acres
Located near the club house and has been mostly sold out with few resales available.
Free Agricultural Maintenance for 2 Years + 60 Free Plants per Quarter Acre
The developer will provide 60 plants per quarter acre of land completely FREE OF COST to you and he will also maintain the same free of cost for 2 years from the date of registering the land. Extra trees over the above 60, will be maintained on your behalf at a very nominal cost.
Domestic Help / Maid Servants
The developer assures of getting you a local couple from the surrounding areas to maintain your plot and plants and also serve your housekeeping needs on a monthly payment basis (estimated at Rs.10,000/month plus).
Guaranteed Access to Clubhouse & Sports Complex
As a plot owner in this project, you will have the rights to use the clubhouse and sports complex and adventure sports facilities for a reasonable fee per use or on a monthly basis.
End-to-End Architectural & Construction Assistance
For those of you who plan to build a weekend home/farmhouse – G&C will provide end-to-end architectural assistance from the drawing board to construction through our panel of seasoned architects and interior designers who can create and execute custom made designs or offer curated rustic, ethnic, contemporary and modern designs.
No Compulsion or Fixed Schedules / Deadlines to Build your Home
You are not expected to build a home on your plot within a certain deadline and if desired, you can use your plot entirely to develop your private orchid, without having to ever build a home on your plot. This freedom is truly a luxury when compared to other builders who force you to construct a home within a certain deadline from the date of your purchase.
Guidelines to Ensure Uniformity & Preserve the Ethnic Ambiance
To ensure that we preserve the rural and ethnic ambiance of this gated community, we strongly and actively encourage our investors to ensure that the elevations, structures and colours/patterns of any construction being done in their plots to be kept in harmony with the natural surroundings to ensure that everyone in the complex continues to enjoy the serene ambience. Some of the main guidelines are :
No boundary walls to be constructed and only fencing is preferred, which can again be done with the assistance of the Developer.

Servant quarter to be made ONLY at the rear or on the side of the plot with ethnic appearance.

Water tank to be constructed in regular and proper shape and with very toned down colors.

The house must have only ground plus 1st floor (anything taller than this will once again disturb the ambiance for everyone else around and hence should be avoided).
On-Site Guest House for G&C Investors during Development / Construction of their farmhouse
We are maintaining an air-conditioned 4 BHK guest house within the complex which can be used by your family as and when you want to stay overnight by paying nominal charges for maintenance and will have the provision for getting homely food cooked and served too. This is especially helpful when you are constructing your farmhouse or developing your fruit and vegetable orchard as you can stay overnight or for a couple of days within the community to oversee all activities without having to go back to your home in the city and come back every day – thus saving you valuable time and energy in the process, beside the convenience of staying on site.
In-house Manpower & Low Maintenance Cost
The biggest challenge in owning a farmhouse is ensuring proper maintenance – which in turn means having adequate manpower, incurring substantial expenditure and coordinating all of this.
This is where Alakananda Hosur shines through the rest as we have made maintenance a very stress free experience as the builder is guaranteeing to provide every plot owner, a minimum of 2 domestic helps/servant (a couple) to manage and run each farmhouse or orchard where you can pay directly to the servants and hence be in total control of their services.
Many of the farmers who have sold their land to the developer are themselves willing to come forward and work as domestic helps in these layouts.

Typically, a husband and wife duo will take up the job where the husband typically manages gardening and wife manages the in-house maintenance of your farmhouse.

The couple will live 24/7 on your plot in a little cottage that you can provide and be there throughout to ensure round the clock upkeep of your plot.

As these farmers come from neighbouring villages, they do not usually abandon work and even if someone decides to leave, it is not difficult to find replacements in a short time.

The best thing about this is that inhabitants in this region are famously known for their soft natured mannerisms and are familiar with all 3 popular languages – Kannada, Tamil and Telugu. This ensures a stress free experience of maintaining your home – which is half the battle won!

Climax is the possibility of rearing your own cow to have pure milk as your servant/farmer knows how to maintain.
Maintenance Charges (Free for 2 years)
Towards basic water, common electricity, security and other related infrastructure :

Rs.0.15 (paise) per sft per month and free for 2 years from registration. In case you want to plant additional trees over and beyond the 60 trees being provided by developer, you will have to go for an individual borewell in your site for additional water that will be required for such plants.

Electricity:

3 Phase electricity is provided to each and every plot by taking a non-refundable deposit of Rs.30,000 as one time charge. A separate meter is given to each plot and hence you only pay as per your consumption.



What Awaits You at Alakananda Hosur
A few glimpses at the fabulous weekend lifestyle that you can possess at this farmland project in Hosur / on the outskirts of Bangalore.
Starting at just Rs.30 Lakhs per Quarter Acre
Depending on exact size of the plot and elevation/position within the community, plus Registration charges.
1/4 Acre, 1/2 Acre, 1 Acre and larger plots available.
With just Rs.60 lakhs, you can purchase a 1/4 acre plot and then build your weekend home.
Offer Price
Rs.270/sft onwards depending on site and location.
General Market Price
Comparable developments in that zone are being charged at Rs.550/sft plus and DTCP approved layouts are being sold even at Rs.800 /sft to Rs.1200/sft in the radius of just 10 km (driving time of just 15 minutes).
Neighbouring developments, the largest of which, are just 30 to 40 acres in size with no special features except a small clubhouse and namesake pool, etc are already charging Rs. 550 /sft plus. In comparison, the only extra from those projects is a DTCP approval which does not really make a difference as the developer is anyway providing overhead electricity and underground water pipelines.
In fact, 4 kms after this project, others are selling DTCP plots for almost Rs. 700 / sft, but are just 10 acres in size on average.
Expected Target Price
Rs.600 – 700/sft plus in 2 to 3 years and since DTCP approved plots will cross even Rs.1500/sft by then, we can expect continuous capital gains on this investment even beyond Rs.700/sft.
Expected Returns on Investment
80% – 100% in 3 years.
Plot Sizes Available
1/4 Acre, 1/2 Acre, 1 Acre and larger plots available.
Estimated Cost if you want G&C to build your Dream House:
Studio Ethnic Cottage : Rs.15 lakhs onwards
1 BHK Ethnic Cottage : Rs.24 lakhs onwards
2 BHK Ethnic Cottage : Rs.29 lakhs onwards
Glass Wall Studio : Rs.25 lakhs onwards
2 BHK Contemporary : Rs.39 lakhs onwards
Eco Friendly Bamboo House (1 BHK) : Rs.29 lakhs onwards
All above prices are subject to change depending on size, shape and features.
A site visit is all you need to fall in love with this rare farmland project in Hosur!
Schedule Your FREE Site Visit Now
or Speak to Us Immediately
To know more and schedule a site visit,
please call any of our below team members :
Dorai Raj : +91 9686669174 / +91 8220830555
Divyendhu RCA : +91 9980319639