Actual View of Emerald Lake from the Project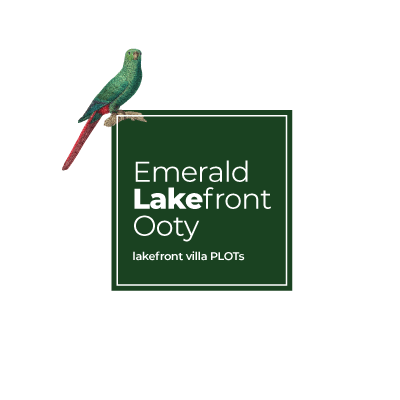 Ooty's 1st & Only


Lakefront Community of
Exotic Villa Plots & Villas
Holiday Homes
overlooking the EMERALD Lake near
Good Shepherd International School
The Nilgiris
Stunning Panoramic Views
Located in the most pristine & unspoilt ambiance of Ooty, in an area fondly called the "Silent Valley" by locals, with very sparse development and just a few hamlets, isolating you from the crowds & noise.
Maintenance of Your Villa
Our dedicated hospitality & housekeeping staff can maintain your weekend home for a monthly fee. This fee will be waived off for villas rented out by us on a revenue share basis, making maintenance free of cost and without hassles to you.
Easily Accessible yet Isolated
Just 20 mins from the Ooty Railway Station and accessible via a smooth double road to almost nowhere – just 1 small village and a dam, the drive itself is therapeutic!
Earn Monthly Income
Our flexible revenue sharing agreement helps you earn income, besides free maintenance, when you are not staying in your home.
Emerald Lakefront is G&C's marquee development in Ooty, spread over 16 acres overlooking the famous Emerald Lake and its pristine surroundings.
Over the years, Ooty has become a favourite glamour hill station destination for all Indians, NRIs and foreigners alike. With its cosy climate and old world charm, it certainly is the Queen of Hill Stations in India.
However, in recent years, Ooty has become crowded with numerous resorts, home stays, and holiday home developments propping up all over and even spreading out and as far as Wellington and Coonoor which were once considered elite & reclusive getaways.


View of the Blue Mountains & Valley,
as seen from the Main gate of the Project
And owning a holiday home has always been limited to options within the town that is crowded, noisy and full of tourists or a remote piece of land that is difficult to access or to buy a timeshare option that gives you few nights in a year at a resort, but with many restrictions and regulations.
Only the uber rich have been able to afford an independent house with their own staff and leisure amenities.
G&C seeks to change this by developing a rare and exclusive project where you can
own a holiday home in the most virgin ambiance, overlooking the pristine Emerald Lake & the Blue Mountains,
with staff for maintenance & housekeeping,
just 20 mins from Ooty on a smooth double road.
Large Villa Plots of

10,890 sft


starting from

Rs.845/sft
Type of Project
16 Acre Community of Holiday Home Villa Plots & Villas
with Modern Lifestyle Amenities
Location
Avalanche Road, just 8 mins from the internationally famous Good Shepherd Intl Residential School, Ooty.
20 Minutes / 13 kms from Center of Ooty (Bus Stand)
Type of Units
Villa Plots : 10,890 sft (25 cents) and multiples 
Villas : You can build up to 1500 sft per plot in a G+1 configuration (or just ground floor).
You can construct on your own or we can assist in design and construction.
Completion Timelines
Phase 1 : Completed and Occupied.
Couple of plots are available at a higher price.
Phase 2 : Basic Infrastructure : Q3 2022
Phase 3 : Spread over 3 acres for a boutique facility by an established hospitality group from Bangalore.
Pricing
Plots : Rs.845/sft onwards  depending on plot location within the project.
Plot + Villa : We can develop a tailor made combo offer based on your built up area requirement and specifications.
Distance from Major Cities
Bangalore        : 280 Kms / 4.5 Hours : With the new 10 lane expressway (ready by Sep '22), Bangalore to Ooty will take just 4.5 hours.
Mysore             : 130 Kms / 3 Hours, making this a final destination for Mysorians.
Coimbatore    : 90 Kms / 3 Hours
Calicut               : 184 kms / 5 hours
Size of Total Project – 16 acres in 2 phases
Phase 1 : 8 acres
Privately offered to G&C's internal circle, many of whom have constructed well designed weekend homes / permanent retirement homes (few of them were constructed through our contractor)
Few plots have been made available in this phase, but at a higher price compared to Phase 2 which is now open for pre public launch.
 Phase 2 : 5 acres (now open for pre launch) 
being developed as Villa Plots.
Out of 20 plots, only 8 to 10 plots are being offered in the pre-launch.
Phase 3 :
This phase of 3 acres will be utilised by an established hospitality group from Bangalore (running 400+ rooms and the owner is incidentally one of the landowners here) to construct a boutique facility with a restaurant, banquet hall, party lawns, guest suites complementing the villas to be constructed by residents of Phase 2, and indoors games amenities along with support for outdoor activities like hiking, camping, etc. to cater to high end corporate events.
Current Status
Phase 1 : Ready to Move In and a few houses have already been constructed.
Phase 2 : Pre development activities have already commenced and hence, PRE PUBLIC LAUNCH offer for limited plots is open.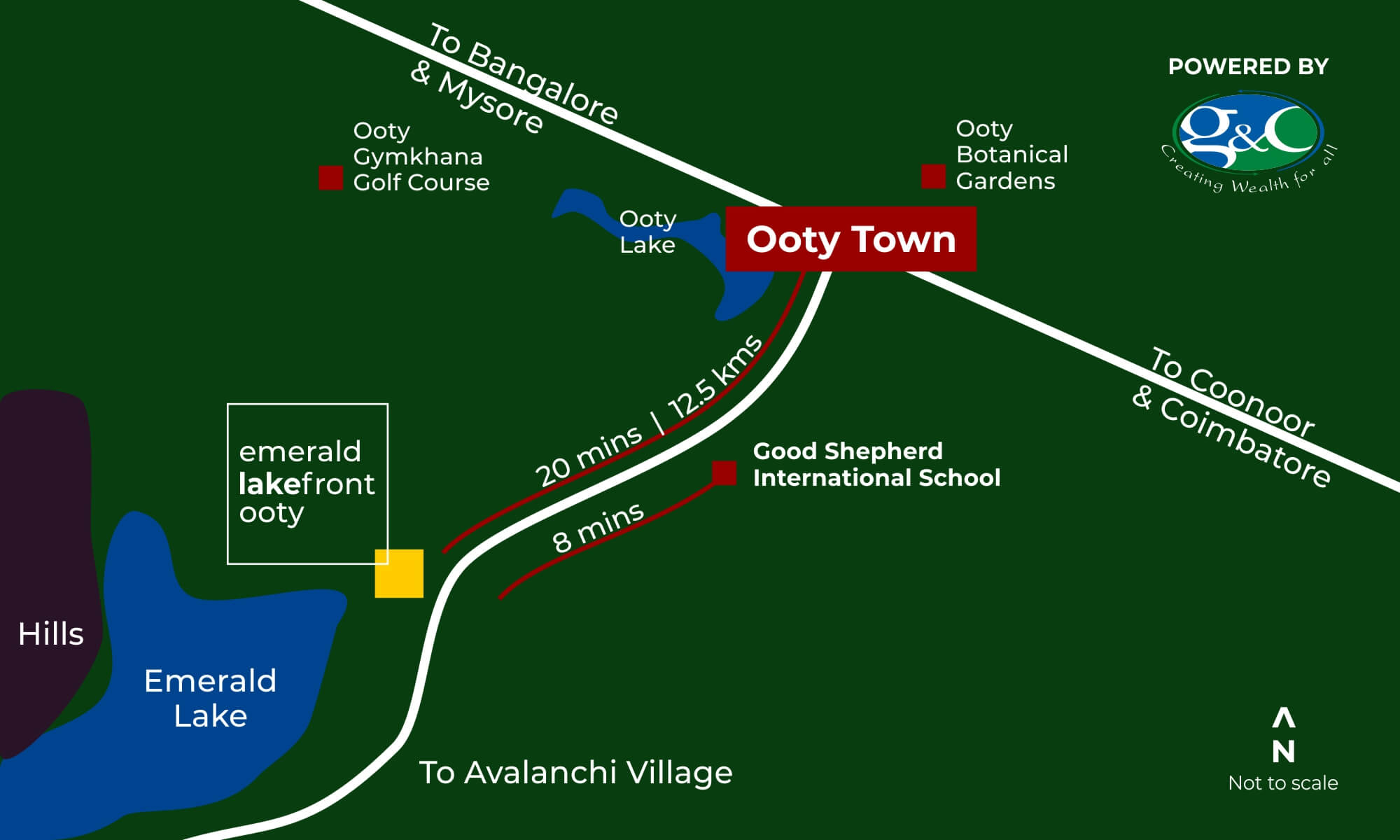 Location Advantage
Just 8 mins from the internationally famous Good Shepherd Intl School, this project has the advantage of being accessible through a smooth 40 ft double road in just 20 minutes from the Ooty Railway Station, while retaining its virgin surroundings and unspoiled ambiance.


.

This is also the last region around Ooty to be sparsely populated and will remain so as Avalanche road leads to just 1 or 2 less known spots and in fact ends at Avalanchi village and hence there is no traffic.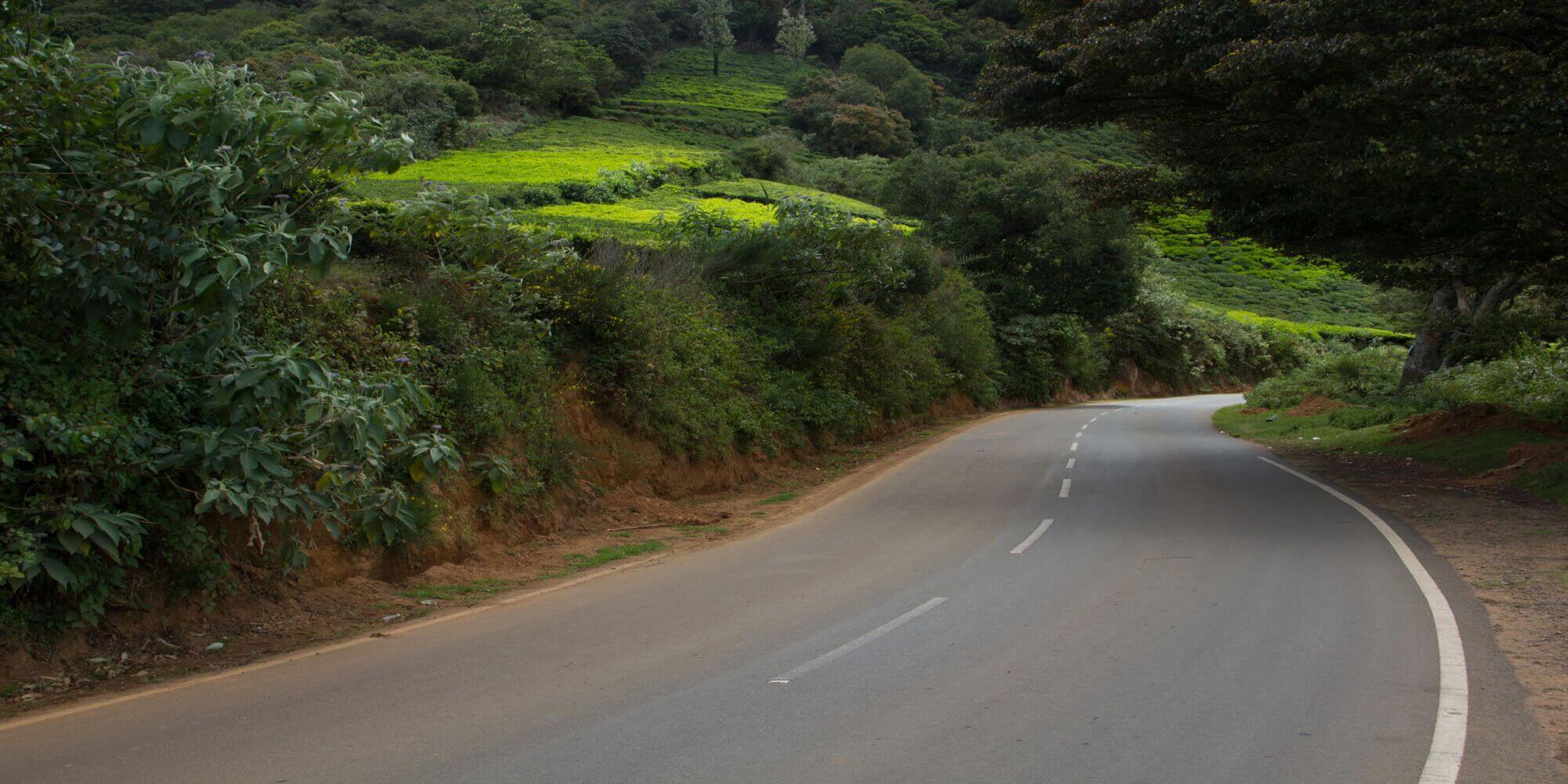 Road to Emerald Lakefront from Ooty
40 Feet Wide Double Road with Very Less Traffic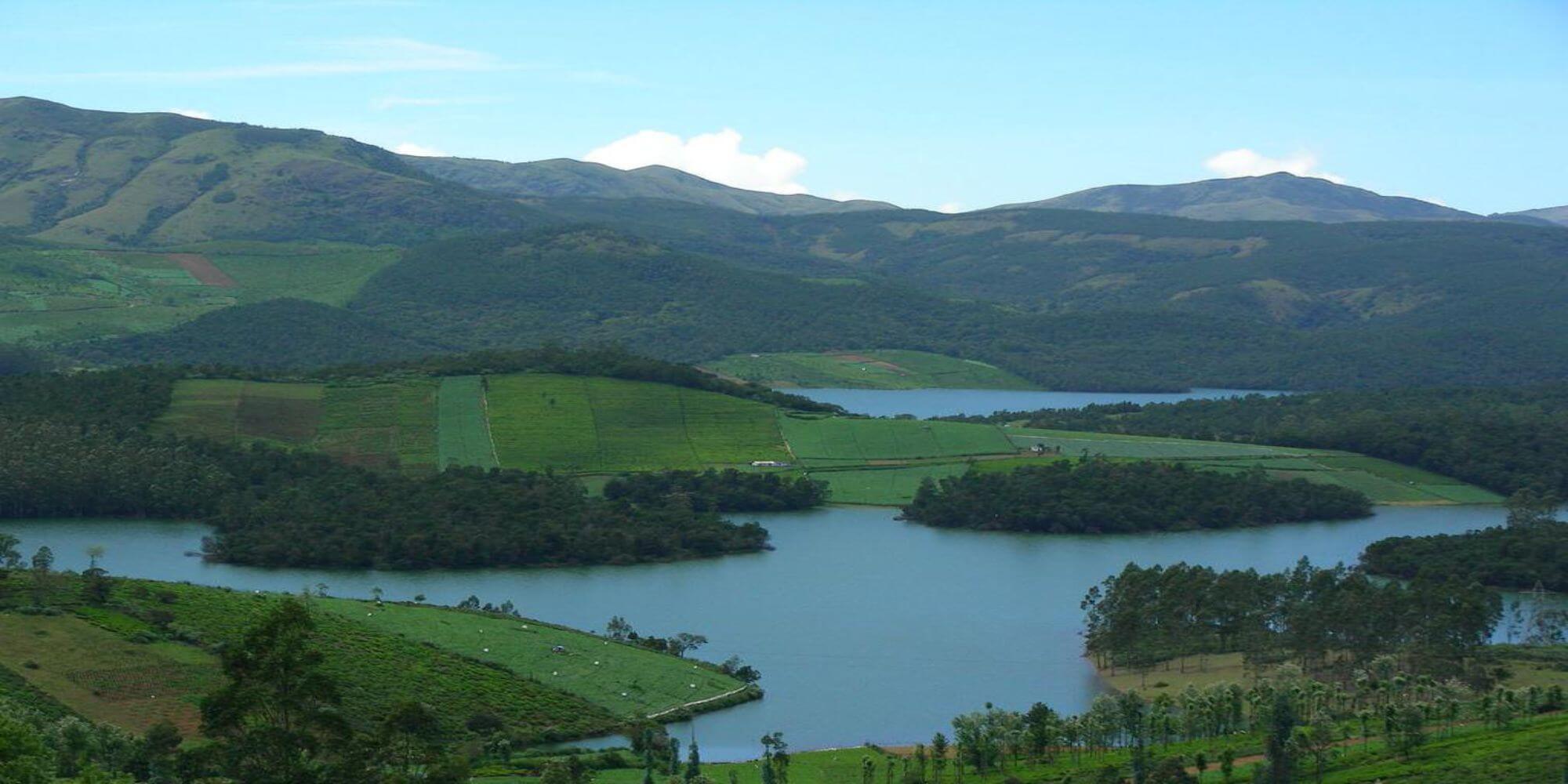 Drone View of Emerald Lake
with the Nilgiris in the backdrop
Mysore Airport
Just 2.5 hours / 118 kms
7 direct flights from 6 cities – Hyderabad (2), Bangalore (1), Chennai (1), Goa (1), Cochin (1), Belgaum (1). The runway is being expanded for flights from Mumbai, Delhi & other metros.
Coimbatore Airport
Just 3 hours away
18 direct flights from Hyderabad (3), Delhi (2), Bangalore (2), Chennai (8), Mumbai (3).
Bangalore Mysore 10 Lane Expressway
Just 90 mins to Mysore
The existing highway is being expanded to 10 LANES, with completion set for Sept 2022.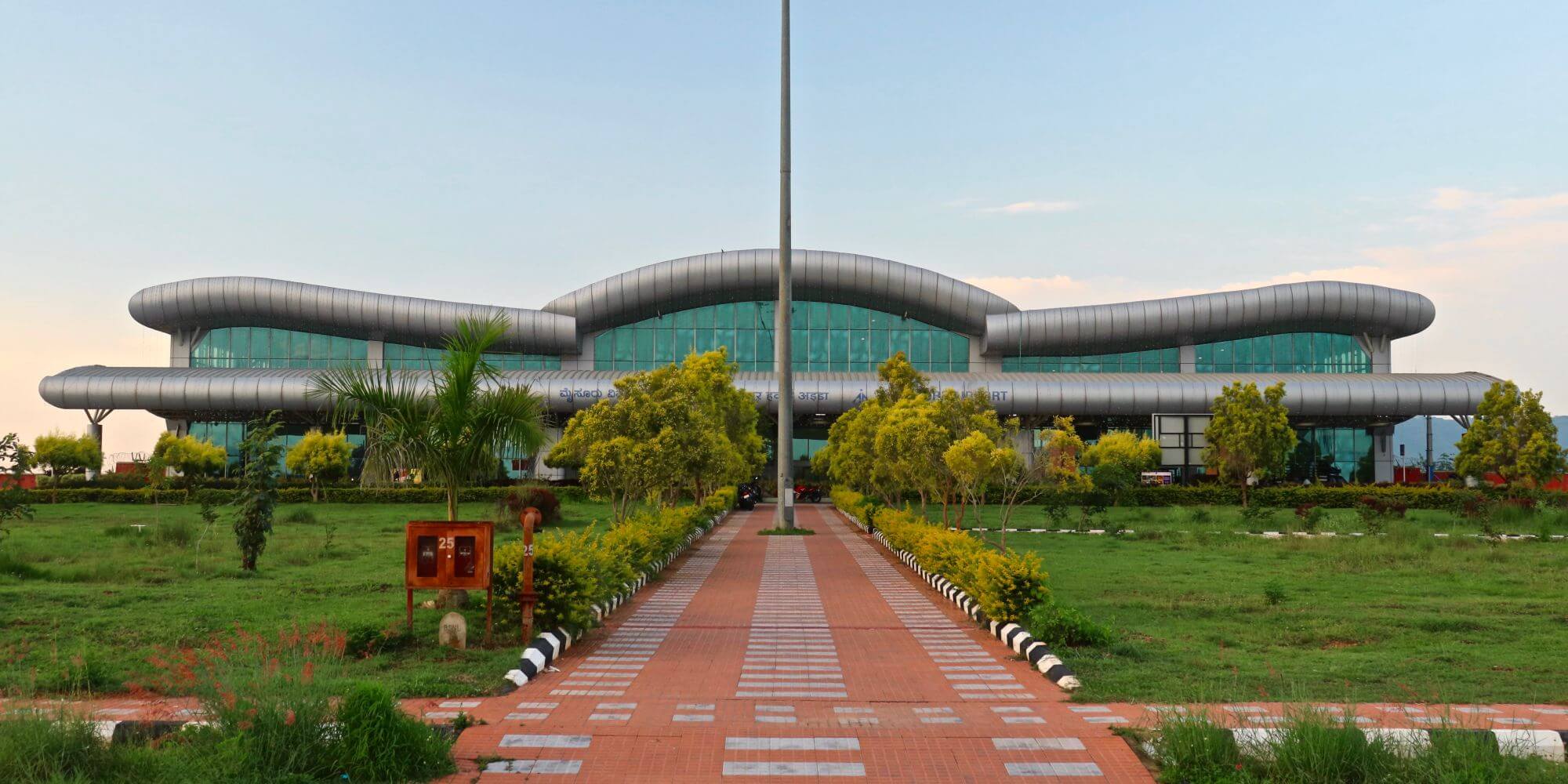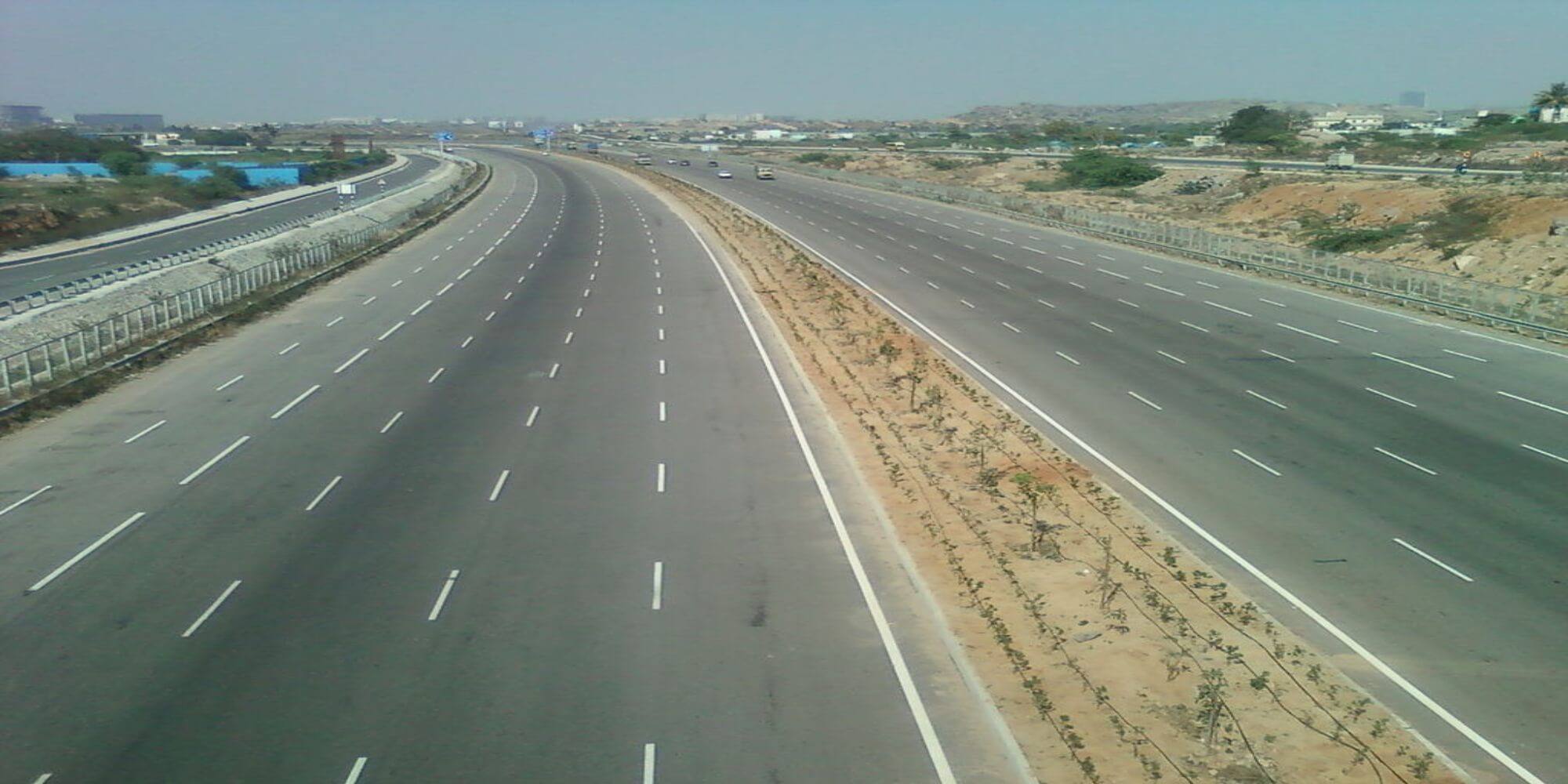 Serene Surroundings
Behind the property is forest land spread over 3000 acres.
In front, is the famous Emerald Lake, encompassed by the beautiful Nilgiris Blue Mountains.
On either side of the property, are huge tea estates and are expected to remain that way for decades as they held by a few high profile Indians.

The above makes it truly the best and most serene location with the lowest congestion, unlike other villa projects which are spread across just 1 to 3 acres of land in congested areas with very narrow or busy access roads.
Fondly known as Silent Valley, in the midst of evergreen tea plantations and soul soothing silence.
COVID-19 Effect
With the pandemic breakout and subsequent lockdowns which have forced people into isolation and working remotely, many HNIs & IT professionals have started looking for secluded and pollution free places to escape to, which are within driving distance of major cities like Bangalore and also match their lifestyle.
Super Speciality Hospital
Advanced Healthcare for Retirees. One of the biggest hurdles for retiring in Ooty has been the lack of good medical facilities as the nearest hospitals were in Coimbatore (3 hrs).
650 Bed Hospital & Medical College
Next to the Gymkhana Golf Club, just 25 mins away from this project.
The TN govt is setting up a 40 acre hospital with 650 beds & 150 MBBS seats, at an outlay of 447 crores. Works are in an advanced stage and will be operational by 2021 / 22.
A helipad is also sanctioned for air ambulances.
The Perfect Retirement Destination
Ooty is set to be one of India's best retirement destinations due to its excellent weather, easy connectivity, zero-pollution & full healthcare, leading to a big jump in land values over the next few years. This is the best time to invest.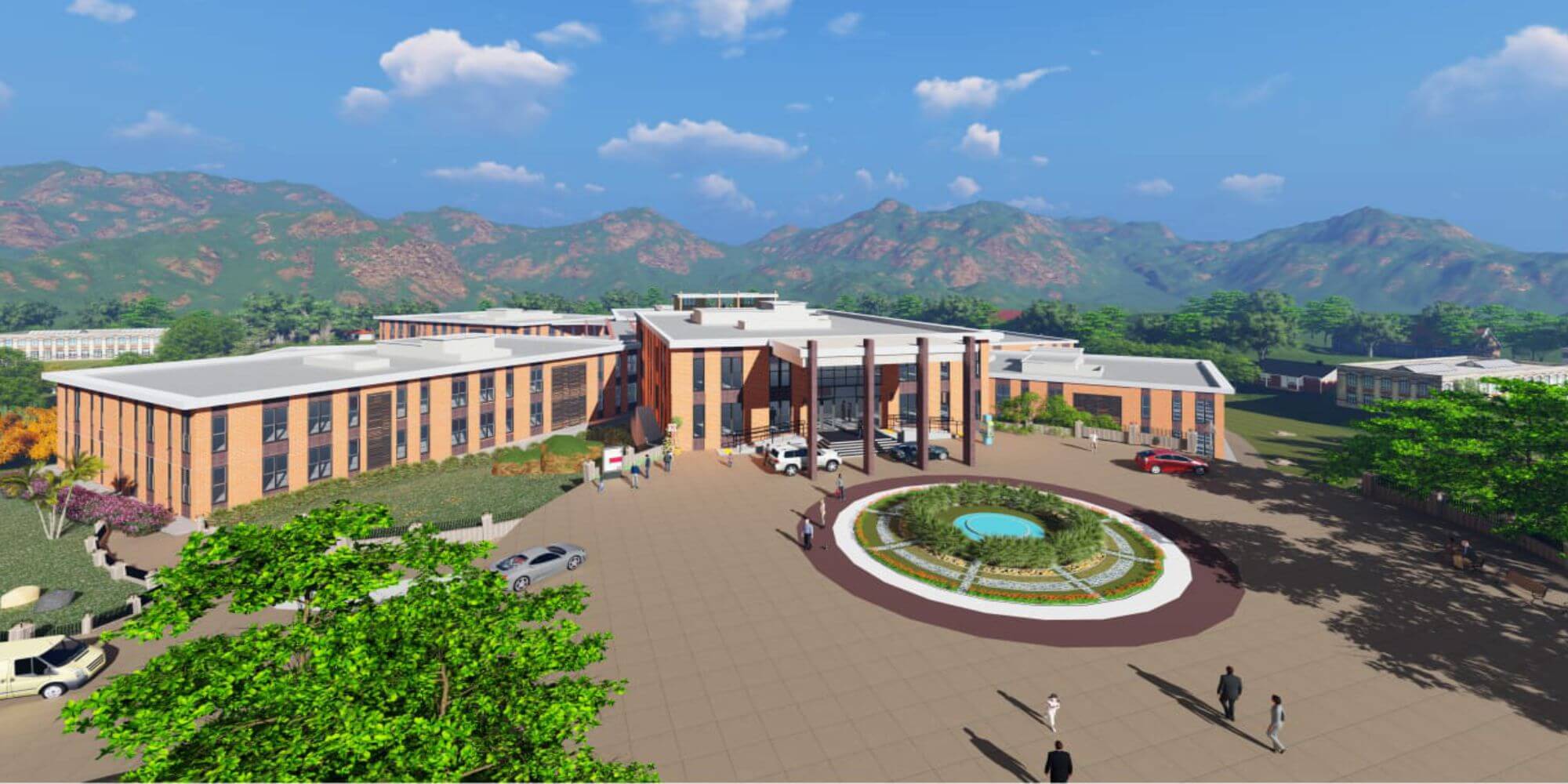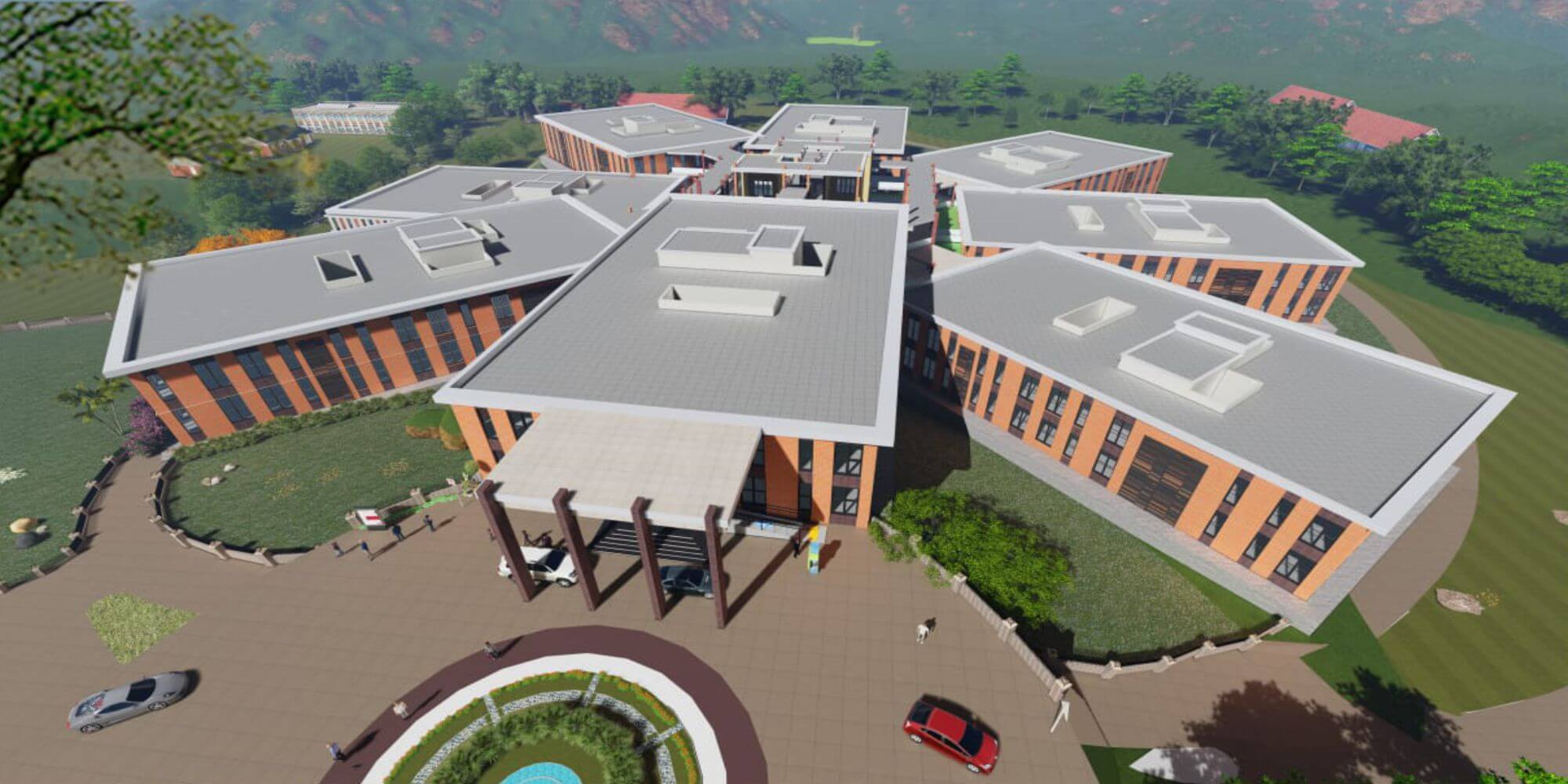 Drone View of Emerald Lakefront Ooty
Shot from the Emerald Lake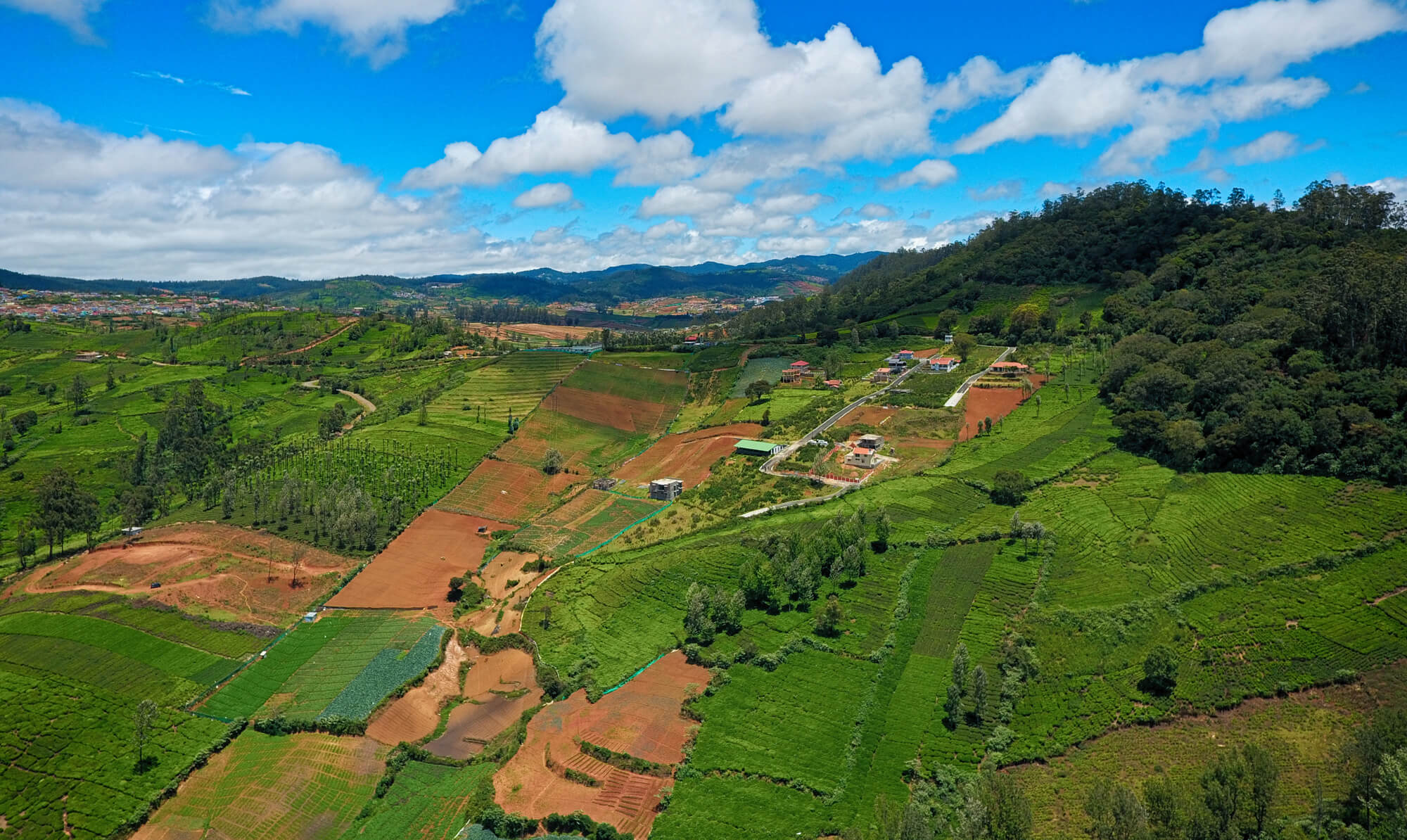 Phase 1
8 acres. Fully developed with many houses constructed. Couple of plots available at a higher price.
Phase 2
5 acres. Pre development activities have begun and villa plots are now available at pre-launch price.
Future Development
3 acres. A boutique facility by an established hospitality group from Bangalore for exclusive & high end corporate events and visitors.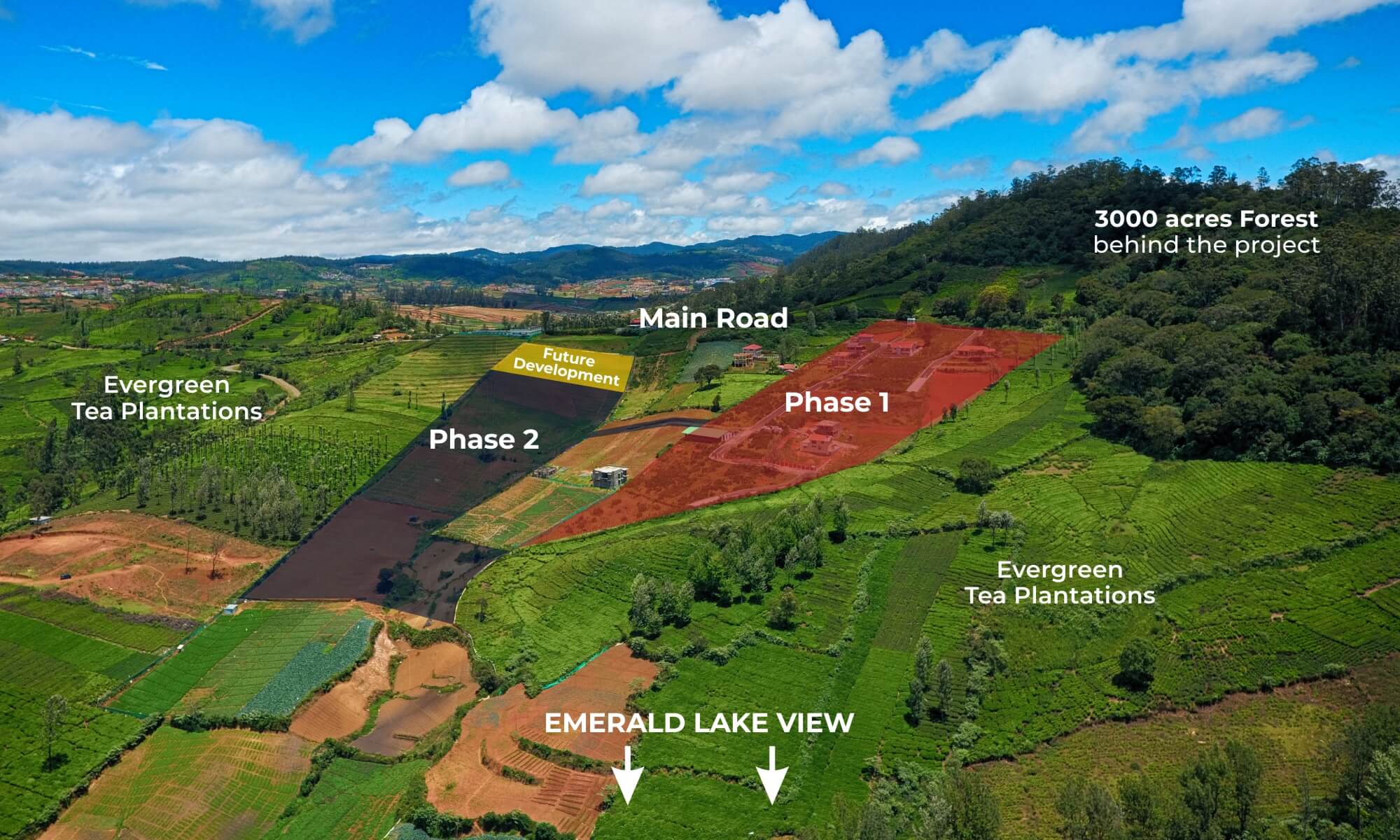 Availability & Plot Options
To know the current available plot options (out of the 20 plots available in Phase 2, we are offering only 8 to 10 plots in the pre-launch offer), please get in touch with the G&C team.
However, just for your idea, EVERY PLOT in Phase 2 is equally well positioned as the entire land is sloping towards the Emerald Lake with a good difference in height between two plots. So the view and ambiance of all plots will be similar, directly overlooking the Emerald Lake.
Construct Anytime & as per Your Design
You have the flexibility to construct whenever you want as per your own design using your own architects, contractors and designers.
We can Construct for You
Our empanelled team of architects and contractors can design and construct your home as per your desire & specifications.
Maintenance & Income Earning
Our dedicated staff can maintain your house for a monthly fee. We can also rent out your home on a revenue sharing basis along with free maintenance.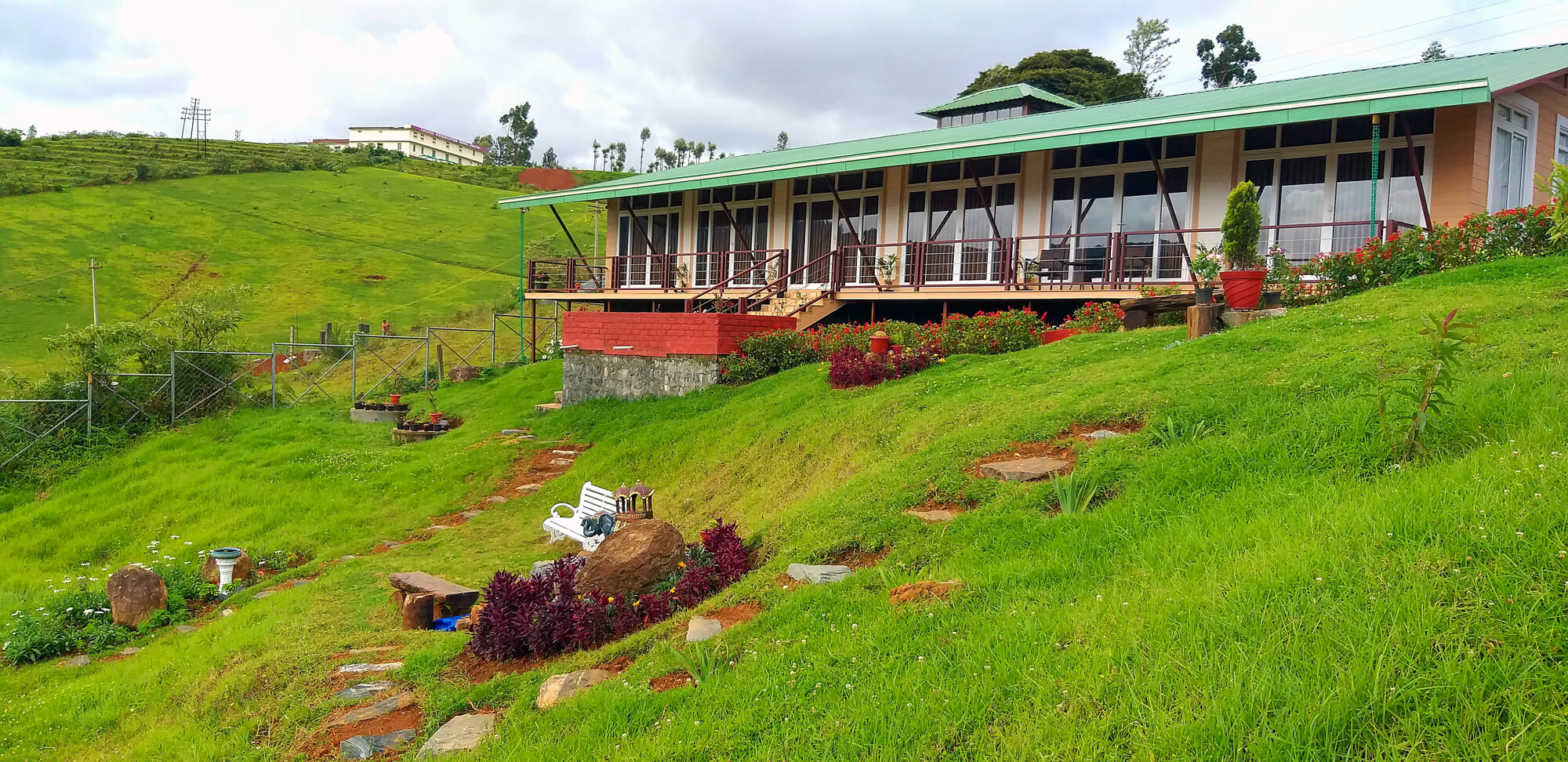 Model Villa at Emerald Lakefront
You Can Stay Here
Be our guest and get the best experience & feel
by staying a few nights with your family & friends.
(available for a nominal rent)
4 Suites  |  12 guests
You can also rent individual suites for 3 guests each.
Size of Villas & Permissions
You are allowed to construct up to 1500 sft built up area per plot in either a single floor or a Ground + 1 floor configuration. This can accommodate upto 3 spacious bedrooms with a lavish living room, dining room and kitchen. You can also add another 200 sft of semi-covered terrace / deck area, making it all the more luxurious.
Permissions are processed by the local panchayat and we can assist you with this process.
You can choose from any of the below options for constructing your villa, giving you complete flexibility.
Choose from pre-designed options which can be customized as per your desires.
Use the services of our empanelled architects and interior designers to design a villa from scratch.
Use our empanelled contractors to construct your villa or employ a contractor of your choice.
4 BHK Villa at Alakananda.
Constructed by Us & Open for Bookings.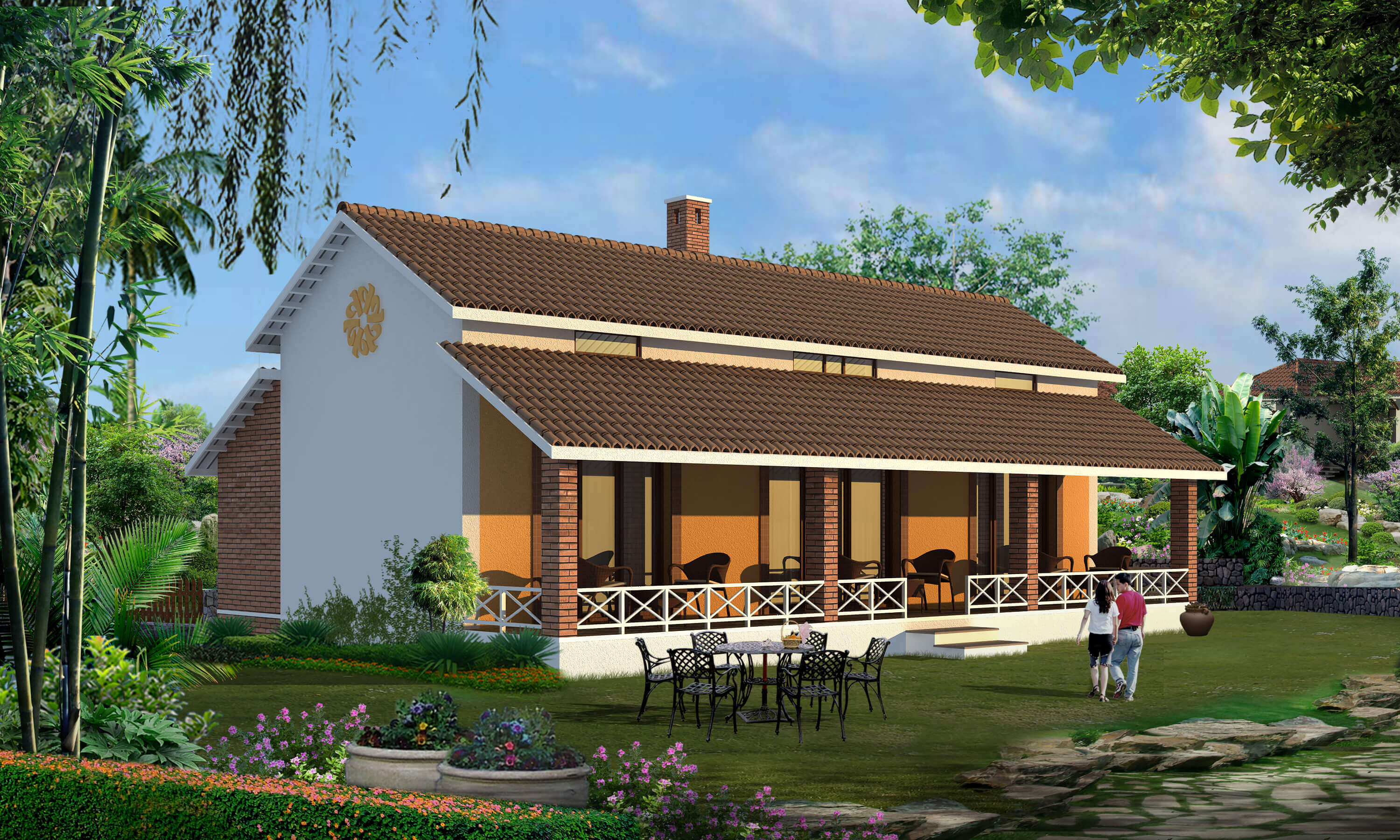 Rendered View of Ethnic 2 BHK Villa
One of the Model Villas offered by G&C.
Ethnic and contemporary designs are also available
and can be customised as per your wishes.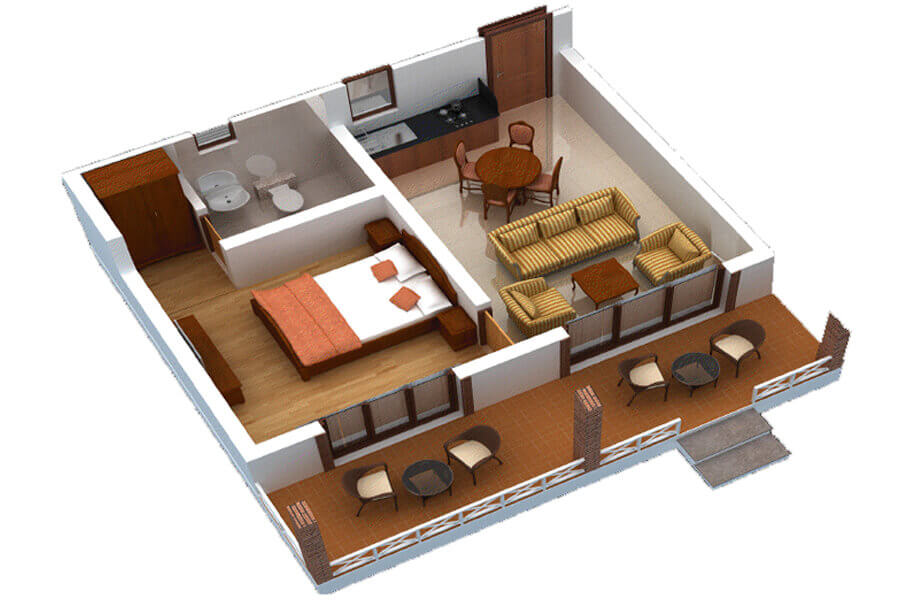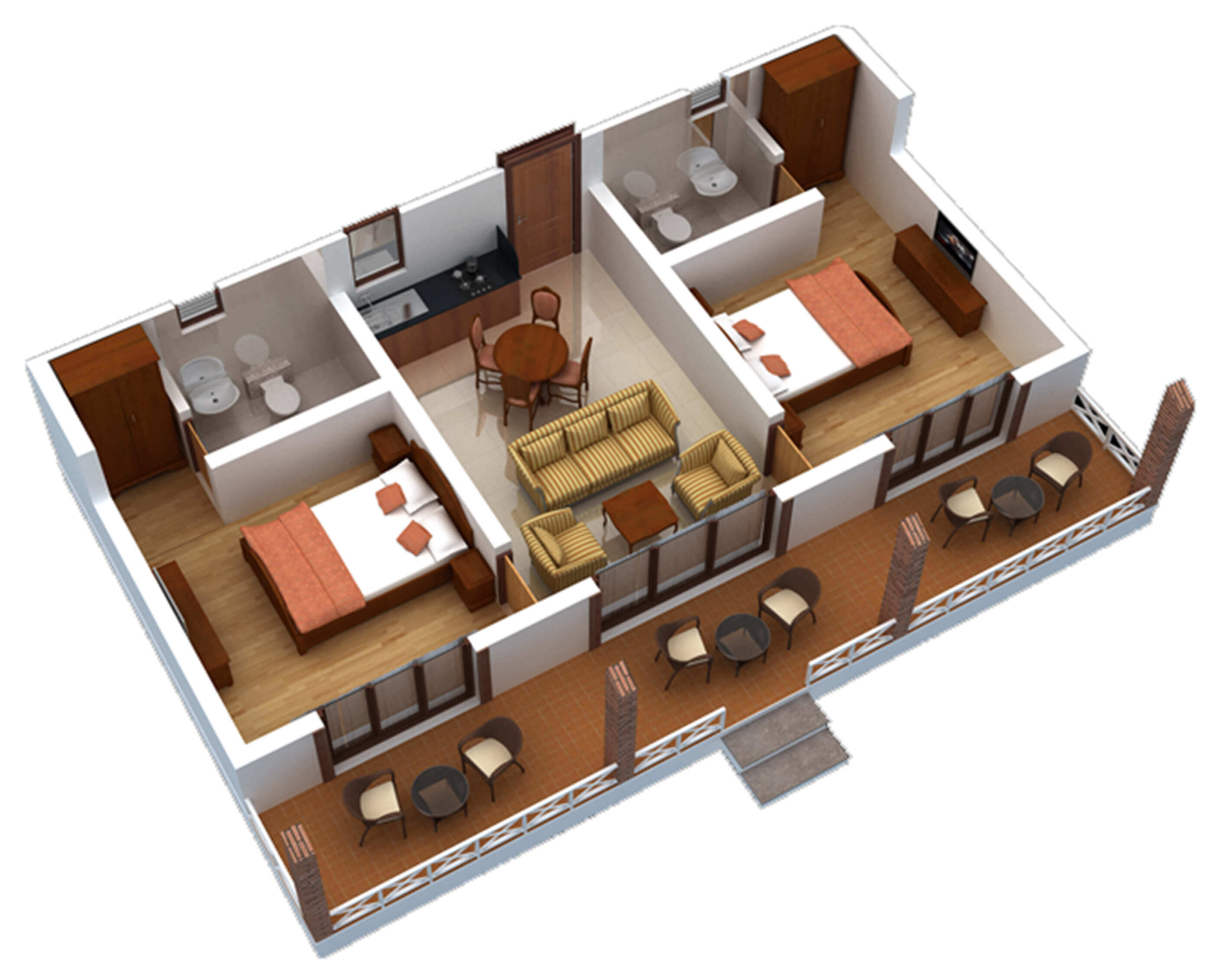 3D View of a Modern 2 BHK Villa
One of the Model Villas offered by G&C
which can be customised as per your wishes.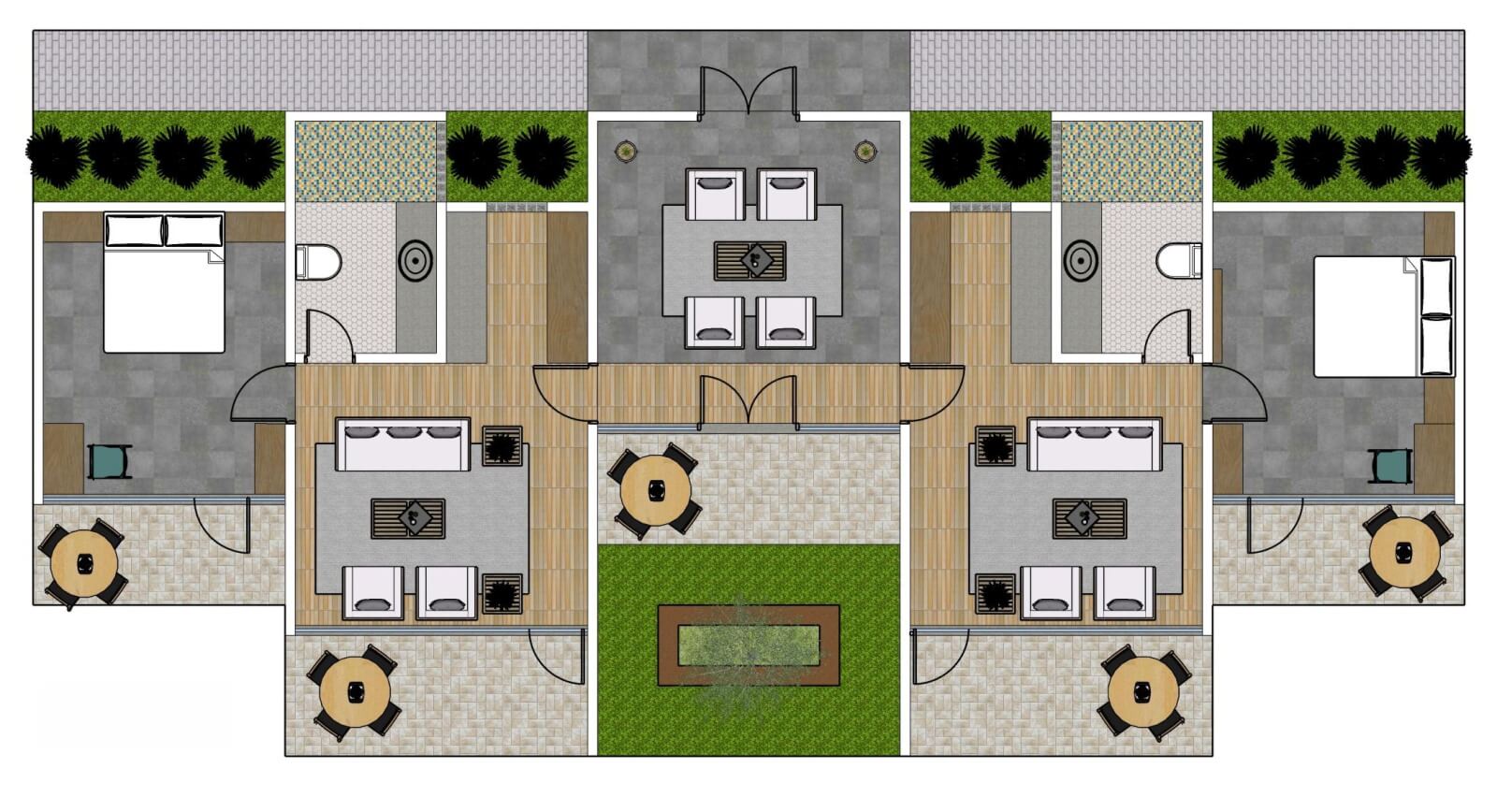 Modern 2 BHK Villa Plan
100% customizable
If you maintain yourself
estimated monthly expenses
Rs.25,000 as salaries for housekeeper & gardener.
Rs.1200 to us, for security & common areas maintenance.
Rs.4 lakhs for staff quarters.
Common maintenance charges are payable for 24 months at the time of registration. But will be considered as chargeable only from Mid 2022 onwards.
If we maintain for you
Rs.8750 per month
House cleaning every week.
Garden maintenance.
Security on site 24 / 7.
You can install CCTVs to monitor all activities.
Common areas, roads & infrastructure maintenance.
Trained staff will be on site.
100% FREE MAINTENANCE
All costs borne by us.
We can take up villas on a revenue share basis.
Stay whenever you want.
We will rent out when you are not staying.
50% revenue shared with you.
All costs borne by us. Zero hassles to you.
Rental Income Opportunity with Free Maintenance & 24/7 Security
The biggest hurdle for vacation homes, after maintenance, is that they are usually seen as a low yield / emotional asset and not as a smart investment since they lie vacant for most part of the year and need constant maintenance & upkeep and no regular returns. 
Growing Trend of Preference for Holiday Homes
There is a very strong trend of preference for holiday homes over hotels & resorts by today's travelers as it allows families and large groups of friends or corporates to enjoy together in a private setting at their own pace and leisure, with personalised service and comforts.
Rent out Your Villa on a Revenue Sharing Basis
Emerald Lakefront allows you to take advantage of this growing trend by renting out your villa on a per night basis to tourists, to generate revenue when you are not using it. 
We have tied up with an established Bangalore based hospitality chain (owned by one of the landowners and also managing 400+ rooms) that is planning to set up a restaurant with banquet & entertainment facilities and guest suites in this project. They focus on high end & boutique corporate events and picnics, besides regular tourists.
The lack of such an arrangement has been the biggest hurdle for many aspiring holiday homeowners as maintaining a house remotely is always a hassle and also expensive, coupled with the threat of security issues.
How does it work ?
Operator will rent out the homes on a per night basis to tourists / families as a vacation home, through multiple channels both offline and online, including travel agents and online portals like MakeMyTrip, AirBnB and any other similar channels.


.

Homes with multiple rooms can be rented out either as a whole unit or individually on a per room basis.


.




 Owners will enjoy 50% of the gross revenue generated from their unit. 




.



All expenses for maintenance of the property and staff are taken care of by the operator in his share of the balance 50%, which also includes operator's profit / management fee.


.



This makes it risk free for the owner as they need not bother about operating expenses / overheads and maintaining the property or any staff round the year.


.



They also need not worry about any accounts manipulation where operator shows a loss, as the revenue is shared before deducting any expenses.


.



Since most tourists / visitors to Ooty plan their trip well in advance, Owners will have to inform the operator atleast 2 weeks in advance when they want to stay in their property so that operator has enough advance notice to pause any bookings or assign another house to confirmed bookings.


.



Since this model calls on operator to employ dedicated staff and resources at his cost, irrespective of the occupancy, Owners are expected to make their property available for atleast 100 days in a year, with 2 weeks notice as above. This will enable the operator to atleast recover his expenses and also some nominal profit without which there is no motivation for him in this model.
Income Projections
We have already constructed 4 lavish suites in Phase 1 and are available for rent as a private stay, to give visitors the right experience of owning a vacation home here. These model suites have given us an insight into the huge potential for revenue generation.
We have projected a rate that is lower than the Off-Season rates today, whereas renting out villas will only begin only from end of 2021 (considering that construction of the villa begins by End 2020 and takes 12 to 18 months).
Please note, these are only projected returns based on our hands on experience in operating the four suites and on conservative estimates of future occupancy. The actual income may vary depending on the market scenario. Though we do not guarantee any minimum revenue, you can safely presume this is an achievable revenue target.
Conservative Projections
1 BEDROOM UNIT
with Living & Dining Room, Kitchenette, Bedroom with Attached Bathroom and an Outdoor Deck
Rs.4500 per night
Occupancy : 10 nights per month on conservative basis

Gross Revenue : Rs.540,000 per year

Owner's Share @ 50% : Rs.270,000 per year

Plot + Villa Cost : Rs.1.15 crores
2 BEDROOM UNIT
with Living & Dining Room, Kitchenette, 2 Bedrooms with Attached Bathrooms and an Outdoor Deck
Rs.6000 per night
Occupancy : 10 nights per month on conservative basis

Gross Revenue : Rs.720,000 per year

Owner's Share @ 50% : Rs.360,000 per year

Plot + Villa Cost : Rs.1.35 crores
2 BEDROOM + STUDIO UNIT
with Living & Dining Room, Kitchenette, 2 Bedrooms with Attached Bathrooms and an Outdoor Deck + Studio unit with its own kitchenette & bathroom
Rs.7500 per night
Occupancy : 10 nights per month on conservative basis

Gross Revenue : Rs.800,000 per year

Owner's Share @ 50% : Rs.400,000 per year

Plot + Villa Cost : Rs.1.65 crores
This is very attractive compared to 1.5 to 2.5% ROI in urban residential villas and for that matter even FDs which have now come down to 4.5%.
But with the operator's extensive experience, we expect higher income than the above.
Life on Pause in Silent Valley
G&C Vision
One of the best options for any Indian looking to own a holiday home in Ooty – which is arguably the most famous hill station and one of the top destinations in India, Emerald Lakefront provides an overall ambience of serenity, luxury, comfort and convenience.
Accessibility

: Just 20 mins from centre of Ooty through a smooth traffic free double road.

Unspoilt Surroundings

: One of the last regions around Ooty that is untouched and sparsely populated.

Direct & Uninterrupted Views of Emerald lake

and the Nilgiris Blue Mountains.

Modern Amenities

(boutique facility with restaurant, guest rooms, party lawns and games facilities).

Free Maintenance & Revenue Generation by renting out your house.

Most

reasonably priced and luxuriously sized

villa plots.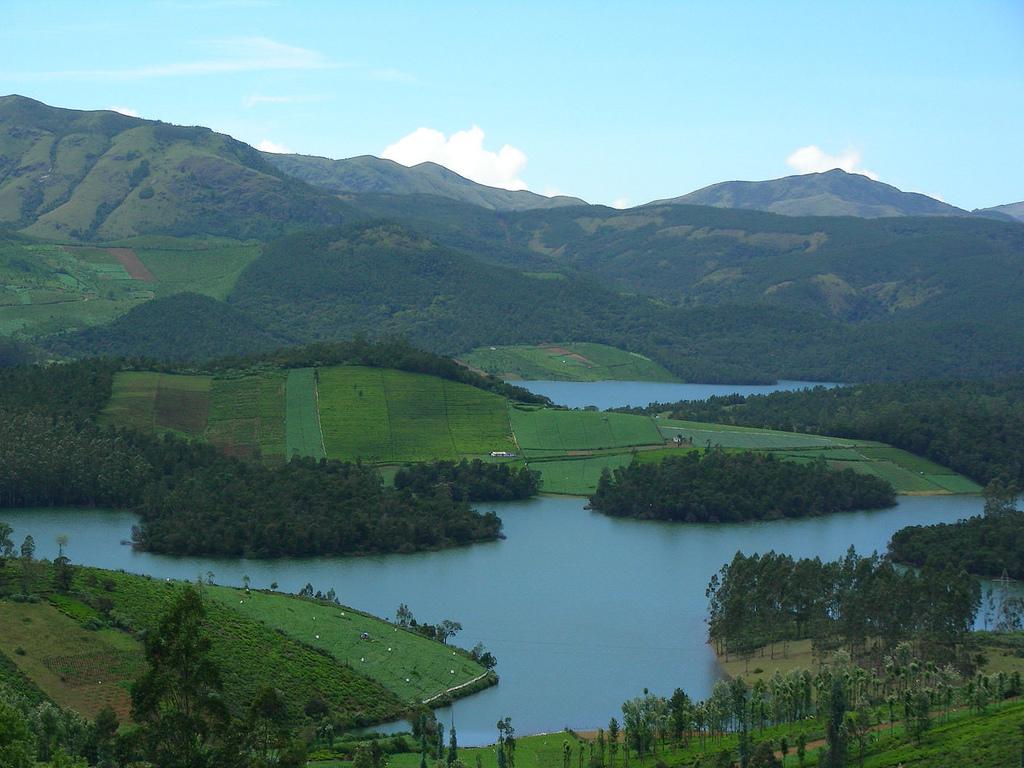 As close to nature as it gets!
The twin lakes of Emerald and Avalanche are an escape from the crowded Ooty town and the ever increasing tourists & homes. This is the only untouched zone, cradled by 2 big lakes, the blue mountains, evergreen tea plantations, a 3000 acres forest and gets ~4000 mm of rainfall every year.
Trekking Trails
20+ kms of easy to difficult shaded trails around the lakes and evergreen tea plantations.
Camping Spots
Camp by the lake under the Nilgiris skies.
Trout Fishing
You can get a daily / annual license from the fisheries department.
No Boating
To preserve the lake's serenity forever and keep tourists away.
Bird Watching – a paradise for Ornithologists
Oriental white-eye, Tickell's leaf warbler, Indian blackbird, Brown-breasted fly catcher, Male pied bushchat, Square tailed bulbul, Nilgiri laughing thrush and many more.
Restaurant with Party Lawns
3 Acre Entertainment Facility with Guest Rooms
Outdoor Adventure Sports with Tents & Bikes on hire for Camping or Cycling by the Emerald Lake
Indoor Sports – Billiards, Table Tennis, Chess, Carroms, etc.
Banquet / Conference Hall for exclusive corporate events
Bituminised roads, overhead 3 phase power connection & water supply.
Disclaimer : The landowners along with an established hospitality group from Bangalore, operating more than 400 rooms (the owner is also a landowner), as their long standing dream, plan to set up a boutique facility as part of Phase 3. The 3 acre entertainment facility along with restaurant, banquet hall / conference room are part of this component. It is not our offering and we do not take responsibility for their performance. But residents will be guaranteed access to all facilities.