Founder of The Atul Jain International
Bangalore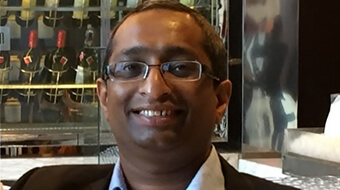 G&C is a turnkey solution provider for me in terms of my real estate investment needs.
I have done multiple investments with them and they have been very flexible and accommodative to my requests and very prompt in their response. They are also very pro-active towards my requirements.
The biggest reason I would recommend G&C is the diverse options that they provide from multiple builders across multiple locations.
They have something to offer for everyone's needs.
Trust and simplicity of doing investments has kept me coming back to them to make multiple investments.
After investing with G&C, I have started looking at real estate as a way to build wealth, not only beating recession.
I have been very satisfied with my overall experience with G&C and that's why I have referred multiple customers to them.
Click Here to go back to the Main Testimonials Page
Learn how you too can earn 100% to 300% ROI
in Indian Real Estate