Executive Vice President – Cedent Inc
Dallas, Texas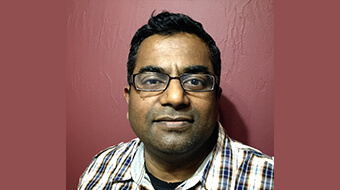 I live in the US and have been associated with G&C over 5 years now and I just got to know them while browsing for the top real estate consultancies in South India and liked their modus operandi on how they work in a pre pre-launch market with leading Builders.
I reached out to them over the email and I received a very quick response and over the course of discussions with G&C, I found them to be really honest and very transparent in all their dealing.
They gave me a good insight of the real estate market in Bangalore and what Investments would fetch me 50-100% returns in a short span of time.
Based on my discussions with them over the phone & email, I decided to Invest in Bangalore in October 2013 and within 3-4 months, I was already seeing the investments grow.
I subsequently invested in 5-6 properties within a span of 10 months and only after these Investments I personally went down to Bangalore and met with Mr.Chowdhary and his team and later I also met the team while they were touring the US in 2014.
I was impressed by their hospitality, market knowledge, transparency & honesty in all their dealings.
All of the above factors just prompted me to go back to G&C for advice and direction on subsequent Investments and so far, I have not regretted.
Also, even in the instance where some projects got delayed either because of approvals or some other reason, I was timely informed and G&C gave me an option to either withdraw the money back with market interest rate or as per their advice just hold on to the Investments and I have chose to follow their advice on holding on to the Investments.
I want to thank G&C for the partnership with me and I can rely 100% on them for all my Real estate Investments in India.
Click Here to go back to the Main Testimonials Page
Learn how you too can earn 100% to 300% ROI
in Indian Real Estate