CRDA approved 80 acre gated community of Villa Plots
near Keesara / Kanchikacherla

15 minutes from Amaravati
Situated in the hottest growth corridor of New Andhra –
The Keesara – Kanchikacherla – Amaravati Belt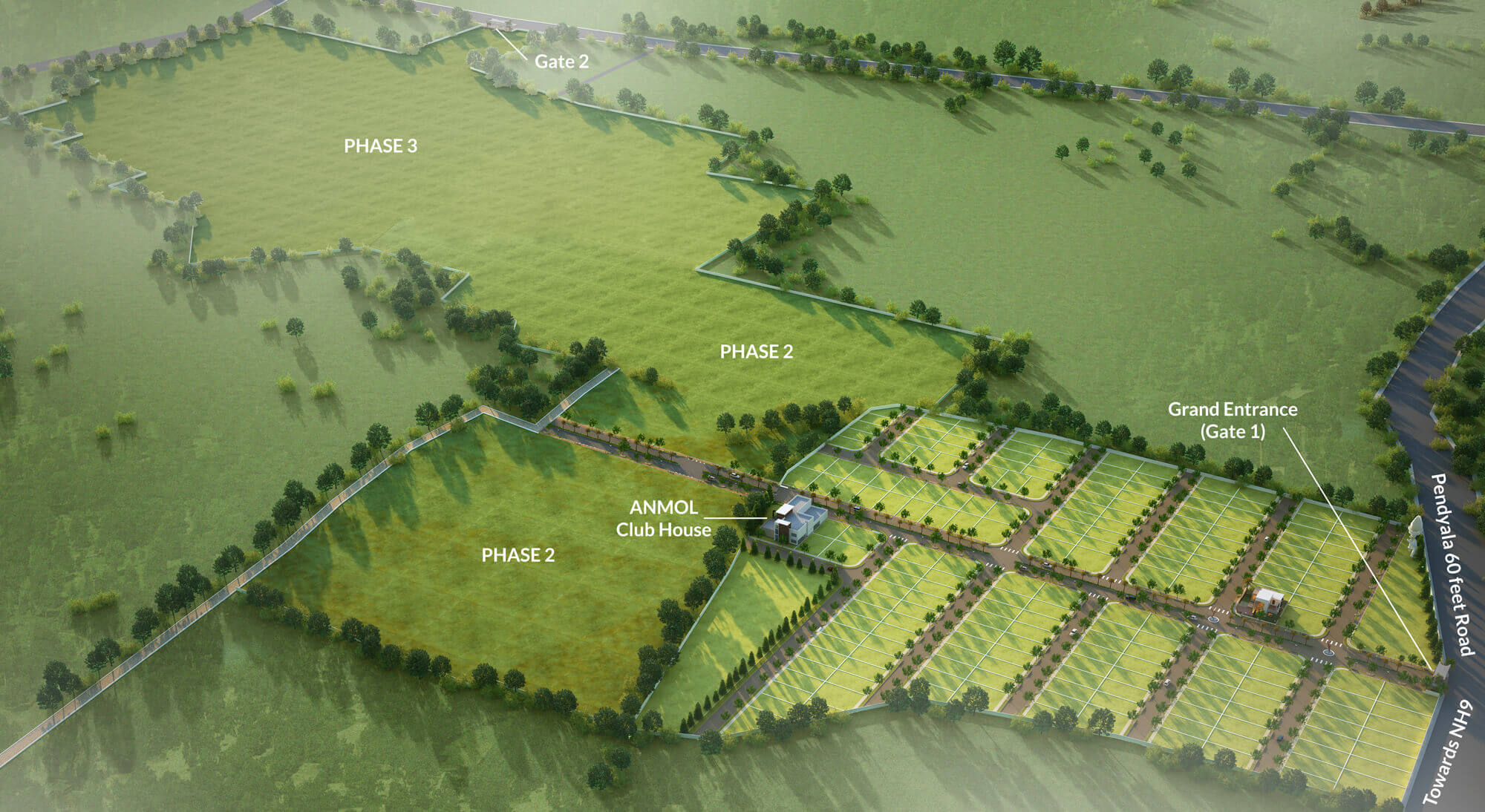 This unique project is set to become a benchmark in its category due to its high end amenities at an affordable price and while bookings started recently at pre-launch price of just Rs.945/Sft versus public launch price of Rs.1150/Sft in couple of months, we expect prices to almost double in just 4 to 5 years.
Given below are a few highlights of the project and you can click on the link further down the article to see the complete offer document :
CRDA approved project and is being developed by our own group company, Sree Vibhava Estates (LP Number 31/2016).


.

Located just 2.9 Kms off the Hyderabad – Vijayawada NH, approx 15 minutes (13 kms) from Amaravati*, 30 minutes from Vijayawada and 2.5 kms from the proposed RADIAL RING ROAD that leads to Amaravati.


.

Masterplan designed by award winning architect from Bangalore – MindsWork Consulting and site works going on at record speed of AP and Phase 1 of 18 acres will be completed in a record 4 months time from today.


.

PLOT SIZES : Ranging from 220 to 400 Sq Yards (1980 to 3600 Sft) and multiples thereof.


.

Starting from just Rs.18.70 Lakhs (basic price), making this one of the most affordable ways to invest in New Andhra's growth story.
While public launch price is fixed at Rs.1150/Sft, we are offering few plots at a special price of Rs.945/Sft, giving you instant gains of 15% on your investment.
 + GST as applicable as per recent govt norms.
 + North East corner plots attract premium of Rs.1000/sq yard & other corner plots attract Rs.750/sq yard extra.

At this price, a 220 Sq Yard / 1980 Sft villa plot is just Rs.18.7 lakhs ($29,700) and a 400 Sq Yard / 3600 Sft plot is just Rs.34 Lakhs ($54,000).
This immediate advantage insulates you from any downward risk which is NIL in anycase, keeping the latest buzz in state about employees of all major government departments shifting almost completely to Amaravati (thus leading to skyrocketing demand for homes in this area) and the next decade long non-stop growth opportunities of New AP.
You can expect to double your investment / earn close to 100% ROI in just 3 to 4 years time.
For your idea, routine projects in this area are CURRENTLY being quoted for not less than Rs.11,000 /sq. Yard, hence even on the most conservative basis, prices will easily and comfortably reach or exceed Rs.15,000/Sq Yard in 3 to 4 years from now.
INDIA
Jhashank Chowdary
+91 9900 123 737
jhashank@gcglobal.in
USA
Divyendhu Chowdary
+1 845 248 0012
adrc@gcglobal.in