Invest in


 High Monthly Rental Income 


Serviced Apartments across India
Earn Rs.25,000 to 80,000 per month
by investing in Serviced Apartments
in the hottest IT, Commercial, Spiritual & Tourist Destinations of India
3x GREATER Rental Income
than Normal Apartments
SAVE TAX (80C & 24)
Upto Rs.3,50,000 p.a.
ZERO MAINTENANCE
with 20 Year Lease
HOME LOAN AVAILABLE
from HDFC, ICICI & Axis
Managed by India's Leading
Hotel Apartment Operator
EXPLODING DEMAND for
Hotel Apartments in India
Enjoy FREE HOTEL STAYS!
7 Free Days across India
SUCCESSFULLY Running @
Bangalore, Delhi & Cochin
CENTRALLY LOCATED
IT, Commercial & Tourism Hubs
Through this real estate asset, you earn high monthly rental income by investing in a fully furnished, fully air-conditioned and fully serviced hotel apartment (built to 3 star hotel standards) that is owned by you but managed on your behalf by a leading hotel apartment operator of India  who rents it out to employees of leading Indian corporates / MNCs and tourists  as a Serviced Hotel Apartment.
The total revenue generated from all the rooms is then shared in a 50:50 ratio between you & the operator.
(you earn as much as every other investor in the building EVEN IF your own room is empty the whole month – as entire building's revenue is shared EQUALLY among all investors)
This means you earn 8% to 10% p.a. in the beginning, which doubles to almost 16% p.a. over the 20 year lease period.
Which is a staggering 3 TIMES MORE than what you can earn by renting out a regular apartment on your own anywhere in India!
3 Times

Greater

Rental

Income than Normal Apartments or Villas
Average rental income from normal apartments & villas today is just 2% to 3% per annum at best, compared to which these hotel apartments give you atleast 8% to 10% per annum – which is 3 times greater!
Successful &

Proven

Model

in India
100s of investors round the world are earning a regular & increasing stream of monthly income from this asset as this concept has been perfected over the last 6 years and is

successfully operational

at Bangalore, Kochi & Delhi-NCR.
With over 40 years of collective experience in the hotel business, operator will eventually operate over 4000 rooms across 32 cities of India.
Save

TAX

 on

upto Rs.3,50,000 p.a.
This asset gives you multiple tax benefits that no other form of investment in India can provide, such as :
Section 24 : 30% of entire rental income + interest paid on home loan of upto Rs.2 lakhs p.a. can be deducted from your taxable income.
Section 80C :

Upto Rs.1,50,000 per annum

can be deducted from your taxable income for principal repayment on your home loan.
Step 1
You invest in a fully furnished, fully air-conditioned and fully serviced Studio / 1 BHK / 2 BHK hotel apartment that will be built to the standards of a 3 star hotel, which is then managed on your behalf by a leading hotel apartment operator of India and is marketed to top Indian corporates and MNCs as a corporate serviced hotel apartment.
Step 2
This operator already has formal rate contracts & strong relationships with over 200 leading IT companies / MNCs and international travel agencies and hence regular and healthy demand for rooms is a foregone conclusion with lowest risk to you, as an investor.
Step 3
At the end of each month, the total GROSS rental income of the ENTIRE tower (that is, total revenue from all the rooms, before any operational expenses are deducted) is shared in a 50:50 ratio between you (the investor/owner) and the operator.
Step 4
This translates into rental ROI of 8% to 10% per annum in the beginning which grows to almost 15% p.a. over the 20 year lease period (which is renewed in multiples of 5 years thereafter)


This means that a Rs.50 lakh unit will fetch you Rs.30,000 per month on average, which will grow to as high as Rs.70,000 per month in 15 years (and keep increasing throughout the lease period)
This is 3 to 4 times GREATER than the average income of normal residential apartments or villas.

Enjoy

7 Days FREE Stay

across India every Year
You get 7 nights free stay per unit per year, with complimentary breakfast – out of which 4 nights can be used at ANY other Starlit Suites property across India, such as Bangalore, Hyderabad, Kolkata, Tirupati, Shirdi, Delhi & Cochin (with many more in pipeline)
Stable & Predictable
Rental Income
Earn Income

Even if Your Room is Empty / Unoccupied
You will earn as much as every other investor in the project irrespective of whether your particular unit is rented out or not, as rentals from all the rooms in the entire building are pooled into a single bucket and then DIVIDED EQUALLY among all unit owners.
Demand is Locked-In In Advance
The operator has strong relationships and rate contracts with over 200 companies in India (including Fortune 500 firms) which give him assured business to maintain consistent & healthy occupancy levels, which in turn ensures consistent and high monthly income for you.
NO WAY for Operator to Cheat You
You are given 50% of the total income of the building BEFORE any expenses are deducted by the operator and hence, there is no scope for manipulation of your income (as your income is completely unaffected by expenses incurred by the operator)
NO

CASH

Transactions
Payments for room bookings are taken only via credit / debit card, cheques or net-banking, which eliminates cash in the system and makes entire revenue TRACKABLE – which ensures that you receive your share of EACH & EVERY RUPEE of revenue without fail.
Easy & Affordable
Investment
Starting as Low as Rs.33 Lakhs
Investment ranges from Rs.33 lakhs to Rs.90 lakhs depending on city and size of unit, making it very affordable for everybody.
Home Loan Available (upto 60% funding)
You can get a home loan to invest in this serviced hotel apartment, in which case you pay just 40% from your pocket as upto 60% can be funded via a home loan.
Self Sustaining Asset

that Pays for Itself
Income from this asset will be greater than the EMI you your loan, which means that asset pays for itself and you don't have to pay from your pocket.
Leisurely Spaced Out Payment Schedule
You can pay the entire unit cost in 12 to 18 instalments spread over 1 to 2 years, making it very easy on your pocket.
Growing Trend of Travellers Choosing Serviced Hotel Apartments
An increasing number of corporates and business travellers are choosing to stay at serviced residences or hotel apartments as they can get almost all the sophisticated amenities of a luxury hotel at almost half the price they would pay at star hotels. This coupled with the close proximity of these hotel apartments to major IT/ITES, finance and other business hubs, is greatly contributing to the increasing demand for such corporate serviced residences.
Photos of Our Existing Hotel Apartment Projects
Below are a few photos of our existing hotel apartments across India that were built and sold exclusively by invitation to our clients across the world and this will give you a very good picture of the standards of these projects across the country.
Upcoming projects will only get better with time.
Bookings are currently open at following locations and you can click on the city of your choice to view the complete offer document for that particular location, including type, size & cost of units, Google map of location, payment schedules, current status, completion dates, contact persons & more.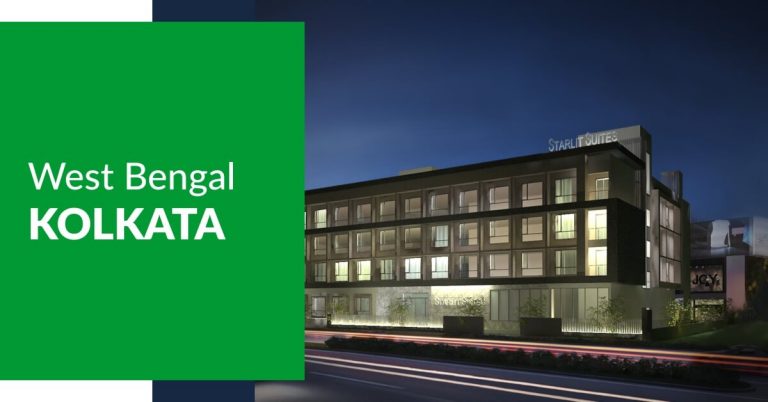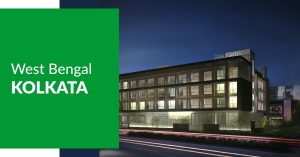 Situated next to DLF, Rajarhat & neighbouring Salt Lake Sector V – the largest IT Hubs of East India.
Studio – Rs.38.63 Lakhs
1 BHK – Rs.62.56 Lakhs
Completion by May 2023
.  Nearing Completion…  .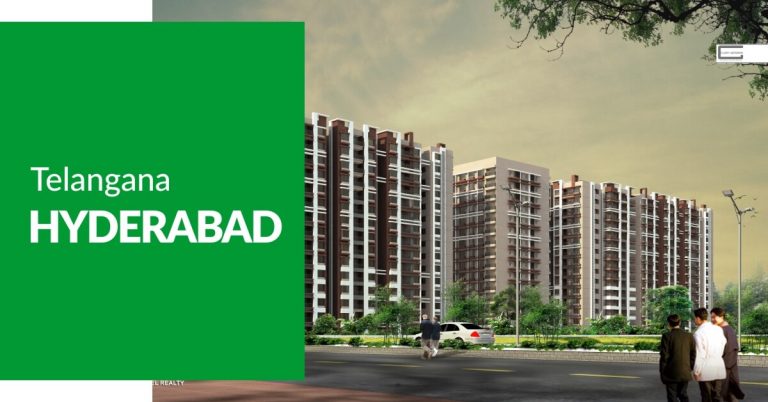 Tallest hotel of Hyderabad and located in the heart of Gachibowli – the hottest IT hub of South India!
1 BHK (Regular) – Rs.71.35 Lakhs
1 BHK (Premium) – Rs.80.35 Lakhs
Completion by March 2023
.  Nearing Completion…  .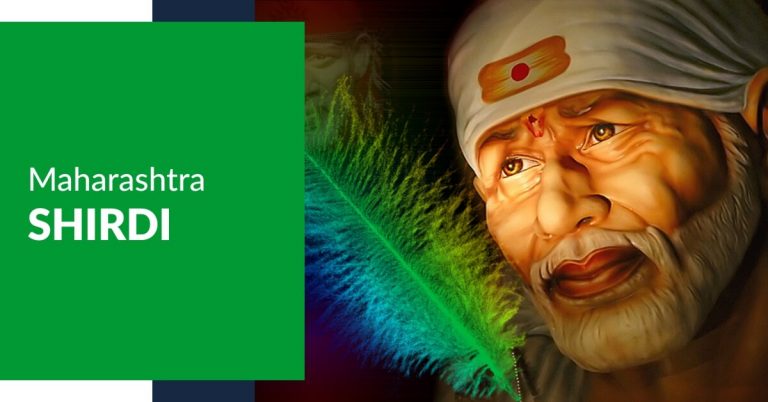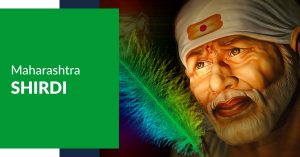 Located just 10 minutes from Sai Ashram & right next to Shirdi Railway Station.
1 BHK – SOLD OUT
2 BHK – Rs.70.51 Lakhs
Completion by January 2023
.  Rental Income Started!  .
.  Recently Inaugurated…  .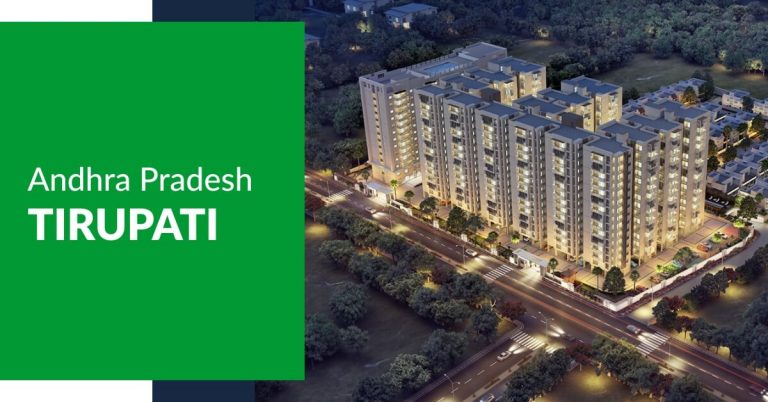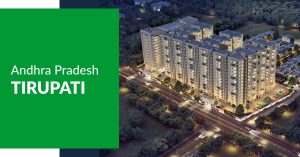 Located in City Center and already the most iconic and tallest hotel tower of Tirupati!
1 BHK – Rs.54.68 Lakhs
2 BHK – Rs.79.26 Lakhs
Completed, Income has started…
.  Coming Soon  .
.  PRE-LAUNCH!  .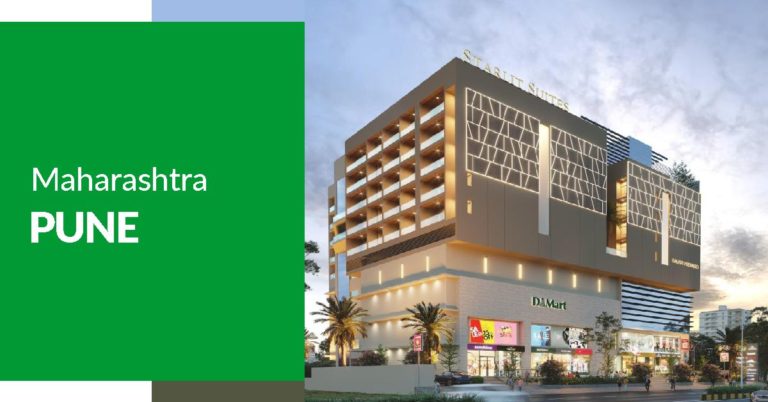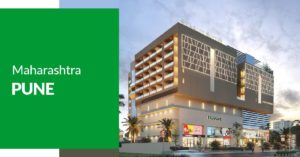 PUNE
Situated in the Hottest IT Hub of Pune – Kharadi and very close to World Trade Center (WTC)
Studio – Rs.36.5 Lakhs
1 BHK – Rs.82.7 Lakhs
Bookings Not Yet Open
Immediate Income
(Fully Operational).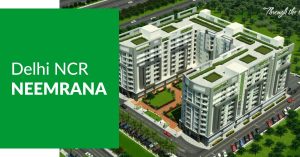 Located bang on NH8 and in the heart of Neemrana – North India' fastest growing industrial & logistics hub.
1 BHK – Rs.47.6 Lakhs
Income started
in Feb 2018
Immediate Income
(Fully Operational).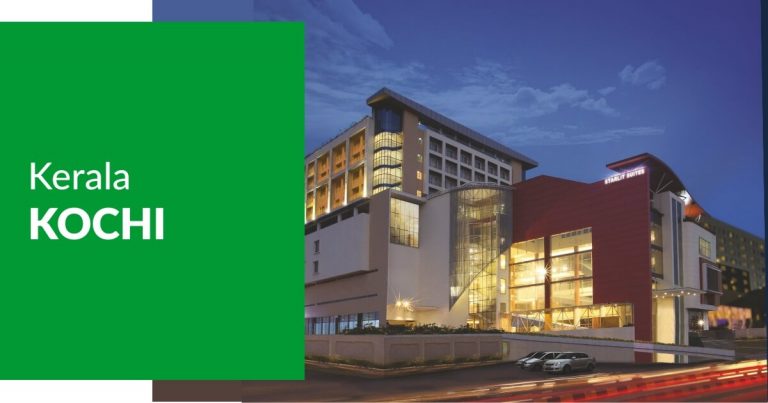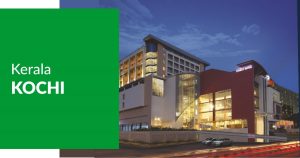 Situated on the fastest growing stretch – NH (Vytilla) Bypass
Studio – SOLD OUT
1 BHK – Rs.62 to 65 Lakhs
Income started
in Jan 2017
Contact Details
For bookings or queries please call any of our below team members :