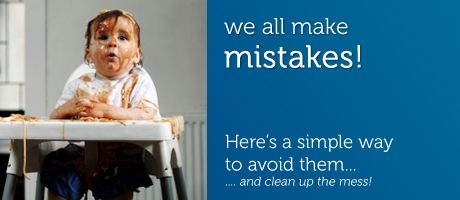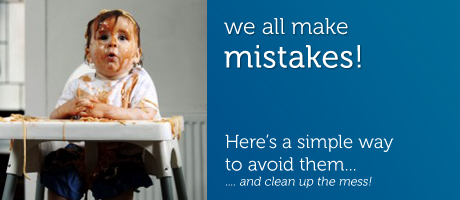 This new series of posts titled "Common Mistakes Real Estate Investors Make" aims to highlight some of the traditional and orthodox investment ideas that most of us follow while investing in real estate. While these were relevant a few years ago, today's investor (YOU) has to move on to smarter methods of investing in real estate to create real wealth in the long run.
We begin the series with THE most popular mistake that all of us make – which is to BUY an apartment with the sole objective of renting it out to create a stream of monthly income. While the idea of generating a passive and alternative source of income is very good for your financial planning, creating an income stream through such an investment is not always the best way to do so. Let us explain why.
.
ILLUSTRATION
A 3 BHK flat in Diamond District – an upmarket residential complex on Old Airport Road, Bangalore – costs on an average of Rs.75 lakhs. You can get the same flat for a rent of around Rs.27,000/- a month, or Rs.3,24,000/- per annum. If you were to buy this flat and then rent it out, your ROI (Return on Investment) would be 4.3% per annum – which is lower than what a Savings Bank Account can generate for you.
This is where the story goes from bad to worse. Assuming that you are in the highest tax bracket (which most of us are these days) – you will have to pay approx Rs.74,800/- as income tax (after the standard tax-free deduction of 30% of total rent). With this your net returns are down to just Rs.2,49,000/- which is approx 3.3% p.a. – which is lower than debt funds or government bonds.
And the final "icing on the cake" is that, on average, inflation is around 6%, which means that you are actually loosing 3% to 3.5% of the property value every year! In other words, you are earning NEGATIVE RETURNS – which means that instead of creating wealth for you, your property is eating away at your overall income year on year. And most of us don't even realize this.
(even for those of you who enjoy full tax benefits on home loan taken to buy such assets, the net returns (i.e. returns after including all tax benefits and savings) will still be below 1.5% to 2.5% p.a.)
.
ITS NEVER TOO LATE
If you have invested in an asset with the above intention and if after reading this you are wondering what you have got yourself into, it's never too late! You can start by selling off such under-performing properties and using those funds to invest in assets that can either multiply your capital in 2 to 3 years time (effectively generating 10 to 12 years worth of rental income in just 2 to 3 years) or investing in unique high monthly income assets that generate a monthly income of 12% to 24% per annum (which beat inflation & deliver great returns even after deduction of all applicable taxes).
.
KEEP YOURSELF UPTO DATE on the LATEST TRENDS IN REAL ESTATE INVESTMENTS
Subscribe to our free monthly newsletter to keep yourself upto date on exclusive pre-public launch offers from top builders that are open by invitation only to G&C patrons. With unique assets like the high monthly income asset that generates stunning returns of 12% to 24% p.a. for 20 years, Capital Gains Guaranteed Schemes and free PRE-EMI schemes where builder pays interest on home loan till completion of the project, we are the final word on wealth creation through real estate in South India.
.
[contact-form subject="Newsletter Subscriber from WordPress (CMREIM – Part 1)" to="jhashank@gcglobal.in"] [contact-field label="Name" type="name" required="true" /] [contact-field label="Email" type="email" required="true" /] [/contact-form]
By Jhashank Roy Chowdary
G&C Global Consortium ™
Our Website
 | 
Our Facebook Page
 | 
Our Twitter Feed
+9180-41520808/09/10 office@gcglobal.in