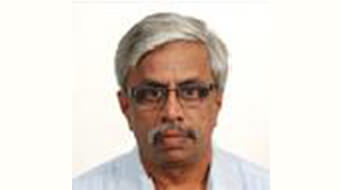 It is a really a pleasant memory to share with everyone about G&C Global Consortium – the name really speaks, wherever I go. I would like to share my heartfelt experience with all my friends and colleagues about G&C – a business people of very high class, from the discipline and morality of the company's staff, I can study their founders business ethics – they do business not for the money alone, but the approach, hand holding the clients for long term relationship, talk less and do more for their clients and satisfying clients through nook and corner, respecting them to the core.
After doing business with them I also started changing my attitude towards my business and hats off to all those G & C team members with whom I dealt. Only on two occasions we met G&C people- I mean their staff for business and realise that even my long term friends I might not have shared so many ideas.
But with you people, in the first meet itself I got good opinion, that I have found a suitable company for investments in other states, then I have no second thought.
Second meet I just got into the business and they made everything very easy. Splendid Plaza – the commercial complex [complex promoters and their staffs again they also same like G&C people, not very commercial, very gentle, good in approach, so I joined with all good people to grow – god is so great] that they showed me, the way in which G&C staff explained me the property for worthy investment, no sugar coated, not behaved like agents or brokers but all very highly professional and engaging.
As if they think like their own personal investment. If I really think of any more investment in my future or my family people, I will certainly opt only for G&C's advice and services. Touched my heart in all occasions in our meeting.