SAP Consultant, Techdata Gmbh
Munich , Germany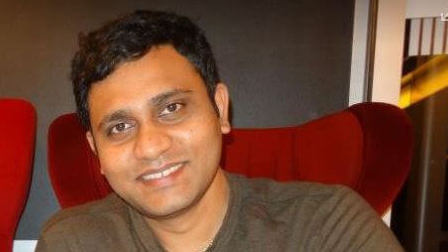 My Journey with G&C began early 2017 and by now, I closed 3 different projects, all with different themes – one is monthly rental income service apartment which is rare in market and another one is Alaknanda River front project.
G&C team is so unique in many ways I would say, they never left any questions unanswered and always responded promptly.
Their understanding of client's requirement and advice to invest in real estate as a mixed portfolio is quite different, which I never experienced from any other broker or builder in the market.
Their projects vary from new bee investor to start with, minimum capital to high end projects based on their requirement.
Also their finance department co-ordinated very promptly and patiently, in my case all my documents were in German, where Indian banks were bit hesitant to deal with, but G&C team still took the task of getting documents translated in Hyderabad and made sure loan got sanction in time.
Highly recommended for NRIs as they are one stop team to –
to advice on investment (with pre-launch offers to have instant gains)

loan processing

documentation process

project status

follow-up with builder

monthly updates via email, and

most importantly keep track of the client and advice on next steps.
Last but not least, need to mention my first meeting with AVR Chowdary garu and family in Vijayawada, really thank them for their hospitality and well planned day to make site visit in Amaravathi projects.
Jhashank who accompanied with me and my father has informed us well about the developments and their projects and plans, also made sure we physically see all developments and have a feel before we invest.
I wish G&C team best and they deserve highest praise – i definitely be referring my family and friends to G&C and i am confident that your experience too will match word by word that i have written.
Click Here to go back to the Main Testimonials Page
Learn how you too can earn 100% to 300% ROI
in Indian Real Estate