VP Human Resources & Recruitment
Dubai, United Arab Emirates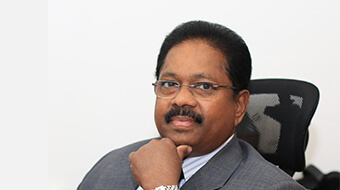 It is with great pleasure and gratitude that I share comments on my experience with G&C in handling property investment for me.
While I have bought and sold a number of properties over the last 25 years, I have never before encountered such a level of excellence.
G&C choose projects on prime locations that yield high ROI for the investors. They regularly follow up with the builders to ensure the project meets high standards and delivery schedule as per the contractual terms and conditions.
This gives the investors a multi-fold growth on their investment in terms of rental value and property appreciation.
I would be very happy to give G&C my highest recommendation for anyone desiring to invest in real estate and make huge returns.
Click Here to go back to the Main Testimonials Page
Learn how you too can earn 100% to 300% ROI
in Indian Real Estate