Jagan & YSRCP :

Their Impact on Amaravati Real Estate
Curious to know how Amaravati's Real Estate will fare under the new regime?
Read on to know what YSRCP's Victory means for Amaravati Real Estate and why it is very clear that the fundamentals remain strong in Amaravati!
Keeping in mind the anxiety expressed by few investors regarding recent YSRCP Win and its implications on the future growth of real estate in & around Amaravati & AP, we have jotted down a few fundamental reasons as to why this will only lead to a more stable & robust market in the long run.
After reading this 1st cut assessment, we are sure you will be more comfortable in evaluating investments in this region, as we are currently at the lowest possible price point at which you can get started in AP and in particular, around Amaravati.
Please do note that we are NOT in favor of or against any party and these opinions are purely based on our impartial assessment of the developments over the last few weeks which you can easily cross-check.
Basic Core Infrastructure being handed over on a

Readymade

Platter

!
Unlike the previous government which had to start from scratch with no basic infrastructure at all, this Govt is receiving all core infrastructure on a platter with a fully-devised masterplan that has been painstakingly refined over the last 5 years.
The core govt buildings such as Secretariat, City Civil Court, 4000 homes for Govt offices and much more are already under advanced stage of construction.
There is hence no need to spend time on the basics, which means YSRCP can get down right away to actual developmental works from Day 1 – saving a lot of time and energy that would have otherwise been used to figure out these basics.
This is also a big reason why the new Govt WILL NOT CHANGE or SHIFT the capital – except that they may want to spread some new developments elsewhere.
Since a tremendous amount of investment has already gone into the capital and given the need to carefully utilise the limited resources available, the New Govt would logically want to finish works that are already halfway through – since most of it is in advanced stage of completion – rather than to throw all of it away and start afresh elsewhere which will be a lot more difficult, strainful and impractical, than it is to complete the existing initiates.
See the latest developments & progress on ground at Amaravati, incase you have not seen this article before.
Strong Rapport &

Support

of

Central

Government

& PM
The long-drawn fight between the Ex-CM of AP and the Prime Minister (PM) was a big hurdle to the state's growth and progress – as it led to constant disagreements / fights and complete stoppage of crucial financial support from center.
This problem is now solved as the new CM of AP has ensured to maintain very strong rapport with the Prime Minister – who in-turn has assured every possible assistance to help Andhra Pradesh grow.
With Prime Minister Modi very strongly entrenched at the Center, his support will give Andhra the much-needed stability and predictability for businesses to thrive.
Thumping Margin gives them more Freedom & Flexibility to focus on

Actual

Developmental

Work



The massive landslide victory & majority share of seats will mean that YSRCP dosen't have to worry too much about having to constantly justify & defend their actions to the opposition.
Hence most of the time can be spent on actual developmental work for progress, than in-fighting between the parties as there will be no need to constantly justify & defend their actions for every small thing, saving them valuable time and energy on a daily basis!
Friendly & Cordial Relationship with Telangana
In addition to having a strong rapport with the PM, the current CM also has a friendly & cordial relationship with the neighboring state of Telangana and its leadership.
The CM of Telangana has repeatedly & publicly committed to working with Andhra Pradesh to help develop both the Telugu states for mutual benefit.
This strong cooperation & strengthening of business & political ties between the 2 states will help give a tremendous boost to the overall growth and development of both states!
Changing of Swearing-In Ceremony from Tirupati to

Vijayawada
The decision to take oath as Chief Minister in Vijayawada – instead of Tirupati as originally planned – has been widely seen as YS Jagan Mohan Reddy's 1st strong signal of not shifting his focus from Amaravati.
Within a few hours after their historic win, the swearing-in ceremony was changed from Tirupati to Vijayawada – very clearly signaling the importance & relevance of Amaravati in the gameplan of YSRCP.
This was also in part to acknowledge the strong support YSRCP gained even in Krishna & Guntur districts – which were originally thought to be strongholds of TDP.
New CM Moves-in to Brand New

House

&

Party

Office

in

Amaravati
The CM recently moved into his brand new residence-cum-party office in Tadepalli, Mangalagiri, Amaravati – another clear indication of his preference to continue in Amaravati as the base of power – further solidifying his commitment to continue developing the fledgling new capital city.
Breaking News (8th June 2019)
Amaravati to Anantapur Expressway Cleared by New Govt!
By signing the first file after taking office – pertaining to the construction of Anantapur Express Highway – the new government has sent out another strong signal that construction works related to the capital city of Amaravati would continue.
While we look forward to more positive developments in the near future, the above factors have given enough hints about Amaravati's future being secure.
What we must also know is that the tenders & contracts awarded by the previous govt are NOT BEING CANCELLED OUTRIGHT, instead they will be reviewed and if any irregularities are found, the same will be retendered and awarded.
This very clearly means that the capital will NOT COME TO A GRINDING HALT as assumed by a few, it is only a matter of time before all major contracts are quickly reviewed and resumed post the due-diligence.
By now you will appreciate that a lot of things in the capital region are already in an advanced stage and reversing most of them will be next to impossible.
At the most, the new govt may decide to spread around the developments by putting up a few important centers in alternate cities or locations, but most of the action will have to continue to be in & around Amaravati for sure.
When India was hit by Demonetisation, people expected real estate prices to crash all over the country and take a long time to recover.
But nothing that drastic happened!
Except a few markets – mostly Tier 2 & 3 cities where cash was predominantly used – prices in most mature markets like Bangalore, Hyderabad, etc remained stable.
Infact prices actually increased over the next few months – as there were fewer builders left standing, which meant less supply & more demand!
And within 6 to 12 months, investment activity resumed all across the country and things were back to normal.
When the historic GST tax was introduced, people once again thought that this big change will impact investments, but once again, within a few months, investment activity was back to normal.
All these big changes only caused a temporary dip in investment, but once people settled into the new systems, everything got back to normal very quickly.
In the same way, this change in Govt in Andhra Pradesh will cause only a temporary slowdown in investments, until the public gets a feel of the new party & their policies.
This will lead to a wait & watch approach for about 2 to 3 months or so, before people get back to the routine & resume investments.
And with all the strong reasons mentioned above, things will only get better than before and we hence expect Amaravati to continue to flourish after things settle down in the next 2 to 3 months, as the fundamentals remain very strong!
All major real estate markets / metro cities have either saturated or are very close to saturation.
Bangalore has peaked over 4 years ago and is no longer growing.
Hyderabad has doubled & tripled in the last 3 to 4 years and hence is only 6 months to a year away from hitting saturation point after which growth will slow down drastically.
Other markets like Chennai, Mumbai and Delhi have always been too expensive or saturated and hence investors have no choice but to look at emerging markets & Tier 2 cities for high growth.
And out of all the new cities, Amaravati is right at the top due to its excellent planning, grand vision and top-class execution by some of the biggest names in the industry.
The basic core infrastructure is already 80% ready and a tremendous amount of progress has been achieved on the ground at Amaravati (read more about the latest progress & developments of Amaravati)
The new government has been given one chance to prove itself. They cannot take this mandate lightly and will strive to create a legacy to ensure they stay in power.
And since core infrastructure is already progressing rapidly by the best contractors in India, Amaravati is on auto-pilot and will continue to attract new companies / universities and other new age developments which are desperately looking for better urban infrastructure, creating a growth story for the next 15 to 20 years that can easily rival established cities like Bangalore, Hyderabad and Chennai.
And this is why you should invest in Amaravati TODAY, to take advantage of its rapid growth over the new 5 to 20 years!
Considering the above factors, it is safe to say that Amaravati is here to stay as one of India's best real estate markets.
But where in Amaravati should you invest?
Please keep in mind that lands inside the core capital, in the range of Rs.20,000 to Rs.30,000/sq yard, may NOT have the potential to double in a period of 3 to 4 years, having already appreciated quite a bit.
Instead, it is the adjoining areas of the capital like Mangalagiri, Ibrahimpatnam, Kanchikacherla and Jaggayyapeta, which are within 10 to 40 minutes of the core capital with lands 30% to 70% cheaper, connected by multiple bridges (1 of which is already under construction) and ring roads, that have the best potential for multiplication.
Here are our top 2 recommendations for you to consider :
..BEST EVER of Andhra & Telangana..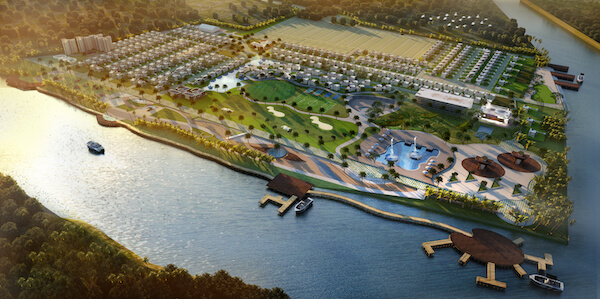 Alakananda RiverFront
300 Riverfront Resort Themed Gated Community of Villa Plots & Villas on the Banks of Krishna River, near Amaravati & Vijayawada
Learn More
..Closest gated community to Amaravati..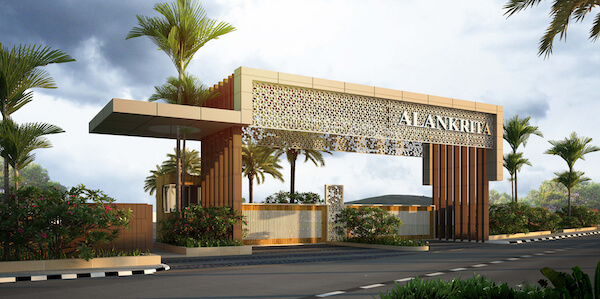 Alankrita
CRDA Approved 80 Acre Gated Community of Villa Plots near Upcoming Outer Ring Road and Bridge, near Keesara / Kanchikacherla. (25 mins from Amaravati)
Learn More
..Earn from Day 1 of Your Investment..
Earn Fixed Monthly Interest
Assured ROI of 15% p.a.
paid out as monthly interest to your bank account
Invest as small as Rs.10 Lakhs
Investment secured by Physical allotment of a Villa Plot in an Approved Gated Community as backup
Learn More
Have questions?
If you have any questions, feel free to call us on :
India : +91 9900123737 or
USA : +1 845 248 0012 (USA)
and we will be glad to help, without any obligations ofcourse!
Testimonials
Learn why investors trust us with their real estate investments in India.
What Our Clients Say
Quick Start Guide
Figure out which asset category best suits your investment objectives.
Get Started
Model Portfolio©
Learn the best way of investing into different real estate asset categories.
Build Your Portfolio